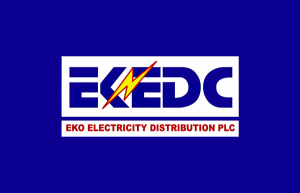 Yemisi Izuora
The management of Eko Electricity Distribution Company Plc, EKEDC, said it lost over N1 billion in the past three years to various forms of en­ergy theft, citing meter bye-pass by customers and equipment vandalism as major causes.
It also lamented limited electricity supply from the national grid which has made services epileptic.
Nevertheless,the company restated its commitment to improve performance based on what it is received from the Transmission Company of Nigeria (TCN) and other alternative measures being adopted.
Mr Oladele Amoda, the company's chief executive officer who gave the assurance at a town hall meeting and stakeholder forum with  Mushin region customers said the company is pushing for improved supply across its network.
Amoda who was represented by Mr Sam Nwaire, the Chief Operating Officer (COO) of EKEDC appealed to customers over the current electricity instability in the country.
According to him, we all know what Nigeria is going through today, the challenge is everywhere. I know how you people feel and I want to tell you also that we are not also happy with power situation but I want to assure you that we are doing all we can under the law to improve power supply to our customers.
He said that EKEDC is entitled to 11 per cent of power generation from the grid but not getting adequate energy due to ongoing challenges in the power sector.
The compan, Amoda said has started a special arrangement with Egbin Power to buy 100 megawatts to dedicated customers without going through the national grid.
He said that arrangement will cost those customers pay a little more but are guaranteed stable power supply.
"Very soon, we will be taking 45MW from Paras Energy and also in discussion with Lagos State Government on how we can be buying power from them to supply our customers.
Behind the stadium, we want to build another 1×15 MVA substation to boost supply in the Surulere axis with approval from the regulators.`
We have been to Abuja twice with Hon. Desmond Elliot on this issue,'' he said.
When asked if the Credited Advance Payment for Metering Implementation (CAPMI) has failed, he stated that "I do not agree that CAPMI failed, what happened is that some Discos didn't actually play according to rule.
"The rule was that, whatever the fund the customer is bringing, you must be transparent over it.
"When the regulator came to us, we showed them evidence to show that the customers actually had the returns on investment.
"But some Discos did not do that and the regulator felt that their integrity is at stake and they felt that the only way to do it is that, for those who are doing it well.
"They should go back and put up another plan and it should be their plan not the regulatory plan and that was how we got into what we are doing now.
"So as we speak, we believe CAPMI is a success and it was able to bring in nothing less than 86,000 meters into our network.
" If we are allowed to market that kind of project, I think within the next three years, we will be doing better with our meter plan,'' he said.
Nwaire said that over 138 faulty transformers had been replaced by the company to boost power supply to customers within its network.
He said that the equipment which cost over N700 million had been installed to different allocations that will be effectively boost supply to customers.
He lauded the company's directors who had gone to source the fund to acquire the equipments in the interest of the network's team­ing customers.
"We have embarked on massive replacement of faulty transformers within the network; we expect cus­tomers to reciprocate this gesture by paying their bills,"  Nwaire said.
"We also expect communities that will benefit from the trans­formers not to see them as public property but as their own, so that they can help safeguard the trans­formers against vandalism by un­scrupulous elements."