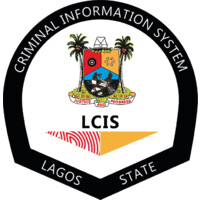 Hyacinth Chinweuba
Lagos State government has captured criminal records of fourteen thousand six hundred and thirty-six inmates in the five Federal Prisons in the State through the Lagos Criminal Information System, LCIS, as at December last year, 2018.
According to the Lagos Criminal Information System report for the last quarter of twenty-eighteen, theft is still the most prevailing offence for which inmates are incarcerated, followed closely by such offences as Breach of Peace, Cultism, Fighting, Murder and Armed Robbery.
The report stated further that the total built capacity for the Prisons in Lagos State, namely: Ikoyi, Badagry, Kirikiri Female, Medium and Maximum Security Prisons, is for four thousand and eighty-seven inmates, but has been heavily congested with the current inmate population of nine thousand two hundred and forty-seven.
It stated that prisons in the State have become grossly inadequate to cater to the increasing number of inmates, thereby lending credence to the call by the Lagos State government for the construction and provision of new prison facilities in the State.
Shedding more light on crime demography in Lagos State, the report showed that "top five locations where inmates committed offences include; Mushin, Apapa, Oshodi, Agege and Ibeju-Lekki, while cases of Defilement constituted fifty-nine per cent among Domestic and Sexual offenders, with Rape and Sexual Assault having twenty and nine per cent.
In the period under review, 75 per cent of inmates at the Federal Prisons in Lagos State are recorded to be Awaiting Trial, with 17 per cent convicted Inmates and 6 per cent on remand.
The report also noted that the Directorate of Public Prosecution (DPP) of the Ministry of Justice issued a total of 358 pieces of legal advice from the same number of duplicate case files received, with the breakdown showing; Miscellaneous (Stealing related offences) – 51, Sexual related – 138, Robbery – 91, Homicide – 50 and Fatal Motor Accident – 28.
During the launch of the Lagos Criminal Information System (LCIS) on July 24, 2018 as part of the reforms in the administration of Justice in the State, the Attorney General and Commissioner for Justice, Adeniji Kazeem (SAN), explained that the LCIS would serve as the databank for critical information on Inmates and criminal activities as well as crime demography to further enhance the administration of Justice in Lagos State.