By YEMISI IZUORA
The Nigerian Liquified Petroleum Gas, LPG market has been experiencing steady increase for over a decade. Between 2007 and 2018, the Nigerian LPG market capacity was reported to have increased from 70,000 MT per annum to 600,000 MT per annum. The growth recorded was made possible through government policies, such as the deregulation of the market, and partnerships with the private sector.
The Nigerian Liquefied Petroleum Gas Association (NLPGA) has set a new growth trajectory to increase the annual Nigerian LPG demand from 600,000 MT to 5,000,000 MT by 2029. This growth in demand must be met by an equal growth in supply. This begs the question of where the supply will originate from.
Nigeria is a net exporter of LPG, with local LPG demand equalling about 23 per cent of local LPG production. Although Nigeria produces more than it consumes, it is dependent on foreign LPG. If this trend persists, then the growth in the Nigerian LPG market will be driven by imported LPG. It is therefore important to examine the effects of the current situation and determine whether it is sustainable based on 2019 events.
Out of the 500,000 MT of LPG that was imported into Nigeria in 2019, 300,000 MT came from the United States of America making 72 per cent of total LPG imports. Equatorial Guinea came in second place, supplying 60,000 MT, which was 12 per cent of total LPG imports.
Given the slow growth rate of the market, the Nigerian National Petroleum Company Limited, NNPCL, has called for clearer policy framework, incentives and more investment in the LPG market to deepen its use in Nigeria.
Speaking, at the Nigerian Liquified Petroleum and Gas Association, NLPGA, last year, the Group Chief Executive Officer, NNPCL, Mele Kyari, said that the growth in the LPG market over the last 15years could not have been possible without the collaboration between upstream gas suppliers, NNPCL and other private sector players.
He stated: "The country currently produces about 2million tons of LPG annually. Domestic LPG protection from NLNG, NPDC, mobile operating and gas processing plants, constitutes about 25 per cent of annual consumption while 55 per cent is being imported to the country.
"There is a need for policies, incentives and investment in growing the Nigeria LPG market to make cleaner fuel available, accessible and affordable not only for household cooking but used in auto cars, static power generation, heating and cooling, agriculture and industry."
On the NNPCL, gas profile he said, "The company is fully aligned with the national gas expansion program and the national LPG expansion and implementation of the federal government of Nigeria."
Despite the efforts, the National Bureau of Statistics (NBS) just disclosed that the average price of 5kg of cooking gas rose year-on-year (YoY) by 22.03 per cent to N4, 610.48 in February 2023 from N3,778.30 in the corresponding period of 2022. This comes as the average retail price of a litre of petrol increased YoY by 43.62 percent to N264.29 in March 2023 from N185.30 in March 2022.
In its Cooking Gas Price Watch for March 2022, obtained by Oriental News Nigeria, the NBS also stated that on a month-on-month, MoM basis, the price of 5kg of cooking gas rose by 0.22 per cent to N4,610.48 in March 2023 from N4,600.57 in February 2023.
The report showed that Kwara State recorded the highest average price for refilling a 5kg cylinder of Liquefied Petroleum Gas (Cooking Gas) with N4,962.87, followed by Abuja with N4,940.00 and Adamawa with N4,915.00.
On the other hand, Rivers recorded the lowest price with N4,204.45, followed by Abia and Anambra with N4,220.15 and N4,232.75 respectively.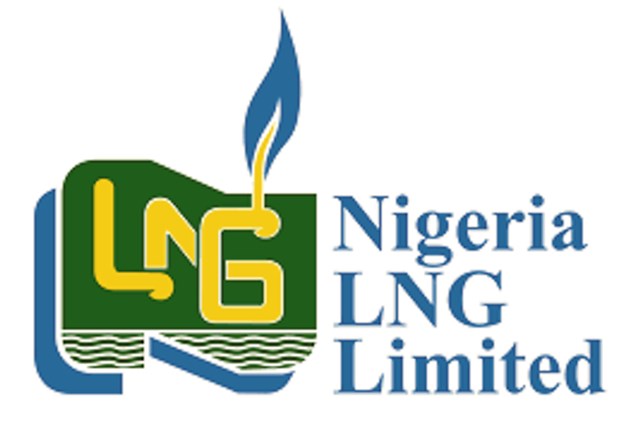 Stimulating Growth Through NLNG Intervention
The Nigeria Liquified Natural Gas Limited, NLNG, considering the need to support efforts of the Federal Government to deepen local market gas consumption has grown its supply of Butane in the market from less than 50kT in 2007 to 450kT in 2020, delivering 100 per cent NLNG Butane production into the market since 2020. This has driven market demand to over 1MTPA and grown the market significantly with NLNG supplying a significant portion of market consumption.
Andy Odeh, General Manager, External Relations and Sustainable Development, confirmed to our Correspondent that the NLNG currently supplies 40 per cent of the domestic LPG (DLPG) market.
Similarly, NLNG is now growing Propane supply into the domestic market and has committed 100 per cent of its Propane production to the Nigerian market as the demand for Propane picks up.
Our Correspondent reports that like every energy market, the domestic LPG market is dynamic and subject to market forces and other factors. Some of these factors are sufficient infrastructure, supporting regulation, and security.
The NLNG remains focused on the reliable supply of LPG into the domestic market and is working with relevant industry stakeholders to ensure this goal is met.
Our investigation shows that on growth, NLNG supplies LPG into the market through several off-takers who own and control downstream infrastructure in the LPG value chain.
The NLNG's off-taker base has grown significantly in number and geographical spread, largely due to NLNG providing the requisite support to all domestic market participants (without discrimination) to grow their capabilities.
However, the NLNG is prevailing on stakeholders in the domestic Liquified Petroleum Gas (LPG) value chain to invest in the supply of the product to ensure a reliable and steady stream of supply to the market.
Marking 15 years of domestic LPG supply in conjunction with the Nigerian LPG Association (NLPGA) in Lagos, NLNG's Managing Director and Chief Executive Officer, Dr. Philip Mshelbila, said the investment in supply would intentionally spark commitment along the value chain, including vertical integrations.
He stated that NLNG was doing this through its further investment in Train 7, which will add about 35 per cent to its current capacity when completed, subject to gas supply and gas quality. He added that other domestic producers of LPG would need to make investments to enable their product to become available to the domestic market, rather than exporting it.
He also said the interventions were needed to reduce the switching cost to LPG, encourage more adoption, reduce the cost of funding to support infrastructure expansion and growth as well as deliberate government action to encourage non-export of LPG by producers.
Other urgent interventions required as outlined by Dr. Mshelbila also include clarity of regulatory guidelines and requirements, alignment of government enforcement agencies and the widespread dissemination of information on safe practices in the handling and use of LPG.
He noted that supply and gas gathering initiatives face major challenges in recent times, adding that due to floods ravaging operational sites of NLNG's feedgas suppliers, there has been a state of emergency requiring declarations of force majeure. He, however, assured continued operations at the Company's production plant.
"We continue to load and ship LPG to the domestic market. Therefore, we reassure Nigerians of our ongoing operations in the immediate and look forward to an urgent return to normalcy. Prior to the flooding, we were contending with the unrelenting effects of crude oil theft, which directly and severely impacted the supply of associated gas to our plant by the upstream producers. We recognise the strides being made to address this by the Government and its agencies and hope that this will soon translate into improved gas supply to our plant in Bonny," he stated.
Dr. Mshelbila stated that LPG supply was at the heart of the matter when the NLNG's Board of Directors decided to intervene, exponentially increasing its supply from 50,000 in 2007 tonnes to 150KT to 100 percent of its LPG volumes, accounting for about 40 per cent of the domestic LPG (DLPG) market.
"Over the 15 years since 2007, NLNG has played a critical role in deepening the DLPG market with a reliable supply of LPG; expanding access to energy that is cleaner, more reliable, and affordable, the number of its offtakers increased from 7 at the onset to 42 today, the LPG ecosystem witnessed exponential growth across the value chain. With this increased DLPG penetration and accessibility, there has been a remarkable reduction in the use of kerosene, firewood, and charcoal, thus reducing the risk of respiratory conditions associated with smoke inhalation and increasing alignment with the global drive for a cleaner environment and lower GHG emissions.
"Today, the Nigeria Liquefied Petroleum Gas Association (NLPGA) in collaboration with Nigeria LNG Limited (NLNG) is celebrating the 15th anniversary of uninterrupted supply of domestic LPG in the country. The intervention has seen the supply of LPG grow from 60,000MT in 2007 to over a 1.3million MT in 2021 (a growth of over 1,000%). Today, the Nigerian LPG market is adjudged the fastest-growing globally.
"This scheme has encouraged massive investments in LPG infrastructure and has created over 150,000 jobs in the sector and resultant increased tax revenue for the government. The Federal Government's Decade of Gas program has further helped in driving interest in propane, evidenced by NLNG's startup of domestic propane which witnessed its first delivery in September 2021.
"NLNG has invested in a 13,000MT dedicated LPG carrier and security escort vessels facilitating efficient deliveries to Lagos and Port Harcourt terminals, invested in the refurbishment of the Lagos receiving terminal improving coastal delivery of LPG. It has also invested in throughput capacity at the Port-Harcourt Stockgap receiving terminal," he said.
He congratulated NLPGA for supporting and sustaining the value chain for 15 years.
Stakeholders Response To NLNG Demand
Already some firms are beginning to align with the NLNG demand making key investment decisions in the gas sector.
Taofeek Lawal, spokesman of NipCo said the company has spent about $100 million in gas infrastructure expansion, targeting Compressed Natural Gas, CNG and LPG, growth.
Also, Hyde Energy Limited, an indigenous oil and gas company, is equally making fresh investment in the midstream sub-sector of the industrial specifically targeting expansion in the Liquified Natural Gas, chain.
The company revealed it has made significant achievements in the LPG market and is keying into federal government's decade of gas initiative.
The Chief Executive of Hyde Energy, Olademeji Edwards while providing information on the intended investment, said the firm has made reasonable contributions to the country by assisting local businesses to convert from charcoal to LPG.
Hyde Energy is also expanding its LPG operations to capitalise on massive potentials in the Nigerian market. It has built trusted reputation in the global, regional and national wholesale LPG markets.
Hyde Energy operates across the value chain of the energy industry. The company deals with the importation of petroleum products including Premium Motor Spirit, PMS, Gasoil, Dual Purpose Kerosene, DPK, Jet Fuel, Liquified Petroleum Gas, LPG, automotive lubricants and Naphtha.
Oladimeji said, "In our Nigerian home market, we have established Hyde retail stations, launched a comprehensive range of Hyde Energy branded lubricants and developed an end-to-end Liquefied Petroleum Gas (LPG) distribution system. Through excellence – our guiding light – the Hyde Energy management team, is building a truly global oil and commodities business. In doing so, we are helping balance global supply and demand with the needs of the developed and emerging economies we serve.
"Bear in mind that that is one of the challenges of LPG in the market today because 50 to 55 per cent of LPG consumed in the country today is still being imported. So there is a foreign exchange component in that mix. Those are the things the incoming government has to manage especially as far as the economy is concerned. If they are able to reduce the cost of the dollar, you will see that it will reflect on the pump price.
He said the company is poised to penetrate the Lagos and south West markets with its quality products and brands, having made inroads in some other zones of the country.
He commended NLNG, for making gas available for local investors.