Yemisi Izuora in this write up looks at efforts of government in encouraging financial institutions to support women entrepreneurs towards achieving economic development. In examining banks strategies toward realizing this goal, Access Bank stands out among others in building formidable women entrepreneurs in Nigeria.
The Federal Government in an attempt to address the gender poverty gap reviewed the Microfinance policy framework in April 2011.
One of the core targets of the reviewed policy is to eliminate gender disparity by ensuring that women's access to financial services increased by 15 per cent annually, that is 5 per cent above the minimum of 10 per cent across board.
In Nigeria, women own nearly half the country's micro enterprises and 20 per cent of small and medium-sized businesses, SME's according to a national survey conducted by the Small and Medium Enterprises Development Agency of Nigeria, SMEDAN.
As Nigerian women are becoming entrepreneurs at a higher rate than men, women are playing an increasingly important role in generating wealth and jobs for the country. Several federally sponsored loan programs for small businesses and women entrepreneurs exist in Nigeria.
However, women entrepreneurs across the country have identified several significant barriers to accessing finance to start or grow a business.
But speaking, at the 2019 Central Bank of Nigeria, CBN Commemoration of the International Women's Day (IWD) with the theme: 'Investing for Equality, Balance for Better', governor of the bank, Godwin Emefiele, however, noted that despite overwhelming evidence that gender equality remained a driver for economic growth and prerequisite for achieving the 2030 global development agenda (The Sustainable Development Goals), progress in gender parity had been slow.
He said research findings had spotlighted the significance of gender equality in economic development.
According to him, "McKinsey (2017) showed that if women's economic participations were at the same level as men, $28 trillion could be added to the world's economic growth by 2025.
"According to the World Economic Forum Gender Gap Report (2018), there is an average of 32 percent gender gap that needs to be closed, and going by the trend, the overall global gender gap will close in 108 years.
"A 2018 study by the IMF showed that greater inclusion of women as users, providers, and regulators of financial services have benefits beyond addressing gender inequality. Narrowing the gender gap would foster greater stability in the banking system and enhance economic growth. It could also contribute to more effective monetary and fiscal policy.
"The study also found that the gender gap in leadership does make a difference when it comes to bank stability. Banks with higher proportion of women board members had higher capital buffers, a lower ratio of nonperforming loans, and greater resistance to stress.
"Similarly, according to Lagarde (2019), adding one more woman in a firm's senior management or corporate board-while keeping the size of the board unchanged-is associated with an 8–13 basis point higher return on assets. If banks and financial supervisors increased the share of women in senior positions, the banking sector would be more stable too."
Nonetheless, Emefiele submitted that although gender diversity in central banks had improved over the years, a lot more still need to be done to achieve parity.
---
Access Bank Leading The Way
However, Access bank has been in the vanguard of offering seamless financial access to funds to women entrepreneurs.
As part of efforts to provide financial and business skills to female entrepreneurs, Access Bank Plc generously launched the Womenpreneur Pitch-A-Ton 2019, a capacity building initiative aimed at providing financial grants as well as mini-MBA trainings in conjunction with the International Finance Corporation (IFC, a member of the World Bank Group) for fifty winners.
The Womenpreneur Pitch-A-Ton is targeted at women above the age of 18 who have been in business for at least one year.
The Pitch-A-Ton is an expansion of the  Womenpreneur Workshop, under the Bank's women proposition, the W Initiative.
The  Pitch-A-Ton 2019 was designed to provide up to N10 million in financial grants and a unique capacity building program aimed at empowering women entrepreneurs. The Pitch-A-Ton was designed as a 3-month programme incorporating pitching sessions and 3 weeks of mini-MBA trainings in collaboration with the IFC.
Access Bank has been a leading advocate for women's economic empowerment in Nigeria and this is the key motivation for the W Initiative which caters to women particularly in the areas of capacity building and creating networking opportunities.
Interested persons who meet the criteria are required to fill an online application. The five hundred candidates selected from this pool will then send in a sixty seconds video pitch which will be screened by a credible panel of business experts to select fifty finalists.
As part of the graduation requirements, the fifty finalists will pitch their businesses, infusing learnings from the training and the winner will stand an opportunity to win N5 million in financial grants, and this is seen as aptitude test to help them creating better opportunities for themselves.
As a leading commercial bank in Nigeria, Access Bank has made significant investments aimed at enhancing growth in the Small and Medium-size  Enterprise sector. The Bank is also a major advocate for women in business through innovative offerings like the W Power Loan, a discounted financing at 15 per cent interest per annum, for women to grow their business as well as other Business Support Services.
The  Womenpreneur Pitch-A-Ton is the first women-in-business support initiative of its kind in the industry.
Also in line with its commitment to support women entrepreneurship, Access Bank entered into partnership with She Leads Africa on Facebook Program for training Female Entrepreneurs across Nigeria
Access Bank Plc, in partnership with She Leads Africa, has concluded the first phase of #SheMeansBusiness, a Facebook programme aimed at empowering female SMEs on how to leverage digital platforms to drive growth in their businesses.
The training, aimed at scaling up the skills of small business owners to take advantage of the captive market on social media platforms in Nigeria and beyond, kicked off in the month of June and has held in Abuja, Lagos, Enugu and Ibadan with over  500 female business owners in attendance.
As one of the fastest growing retail banks in the country, Access Bank is always at the forefront of leveraging technology to drive emerging businesses. The idea behind this partnership and empowerment programme is to give the banks SME customers an opportunity to expand their access to market and increase their visibility to potential customers.
There are over two billion people on Facebook globally and over 65 billion WhatsApp messages exchanged globally on a daily basis. With the right knowledge, the banks customers can showcase their products to large audiences as well as get leads that will take their businesses forward.
Access Bank believes that if SMEs are well supported, the country's economy will benefit in return.
The bank is convinced that Women are better managers, and they are properly engaged and provided with the necessary materials and opportunities to grow their businesses, it will boost the nation's economy."
The bank has a division that caters to women as well as loan facilities for women at a low-interest rate, encouraging them to do their businesses right and the ultimate goal is to have more empowered women to deliver a better economy.
She Leads programme is specifically designed for women to upscale and boost their businesses, and focuses on how to use Facebook's family apps, including Messenger, WhatsApp and Instagram.
Since the launch, the programme has recorded remarkable growth in engaging these women and the results derived from these engagements have been very remarkable. The women have responded well so far, and it is encouraging for the trainers and the initiative has birthed futuristic businesses that will thrive the economy.
Access Bank has been great in this collective responsibility with She Leads Africa and Facebook to empower in order to have a robust economy.
One of the participants, Bolanle Alabi, CEO, Easy Flight Travels in Lagos, said, "I have learnt how to market products online by locating my audience and giving them direct information. Sometimes when you go on Facebook, you do not give the specific details to be able to attract the required audience, I have learnt how to restructure and how to create the right profile."
The second phase of the Access Bank, Facebook and She Leads Africa training will continue in Abeokuta on Wednesday, July 17, Jos, July 23, and Benin, July 26, 2019.
---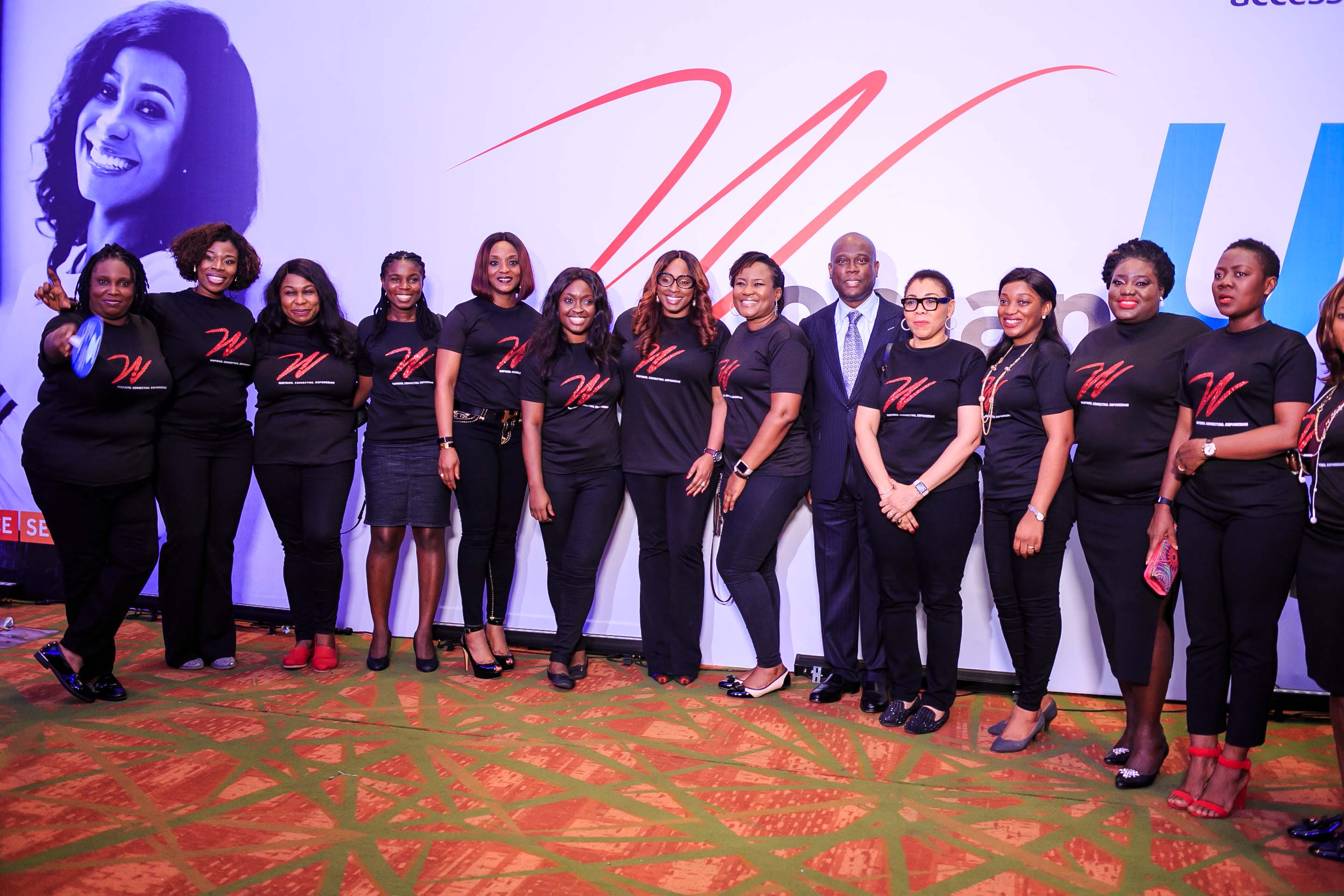 The "W" Initiative
In 2006, Access Bank began a journey into the world of women and Banking on Women, pioneering women banking in Nigeria with the establishment of its Gender Empowerment Movement (GEM).
Since then, it continued to demonstrate its commitment to gender empowerment when it received US$15 million credit line from International Finance Corporation (IFC) for its Gender Empowerment Programme.
After working through the GEM to invest in women for eight years, the programme evolved into a robust plan to provide women with banking solutions that meet their diverse career and lifestyle requirements in 2014 and was named the 'W' Initiative.
The W initiative remains the home of everything Access Bank has to offer women. It has also helped to solidify Access Bank's position as the Bank of choice for women in the markets and communities.
In furtherance of its commitment to women economic empowerment through the W initiative, it deployed programmes such as: W Academy, W Community (The W Community is made up of the Young Professional, 'W' in Business and W & Family).
The  "W" initiative aims to accelerate a new and stronger wave of hitherto scanty female entrepreneurs in Nigeria.
In addition to financial inclusion, the "W" initiative is a one-stop center of all of Access Bank's women empowerment offerings.
Some of these include capacity building programs exclusive to women, mentoring programmes, and maternal health services, all aimed at helping to build a bigger, stronger and more sustainable society. Under the "W" initiative, participating women and their families have access to a wide range of opportunities.
Part of these privileges includes access to loans and credit facilities; access to the 'W' community in which they can get insights concerning family matters and finance matters. In addition, 'W' community also provides women with access to information about several value-adding special offers for the home, including specially discounted offers as well as freebies on health, beauty and fitness.
The "W" initiative also hosts the Maternal Health Support Scheme(MHSS), through which Access Bank supports local and international treatments for fertility antenatal and postnatal treatment, and other specialist procedures such as hysterectomy (uterus removal), myomectomy (fibroid removal), dental, bariatric and orthopaedic treatments. The MHS Scheme can be availed to women within 48 hours.
Indeed, "W" is all about raising and grooming and sustaining –in communities around us – a continuing generation of women that are inspired, healthy, connected and empowered. It is Access Bank's commitment to banking women.
All of these exciting initiatives are hosted on the "W" initiative website, www.thewcommunity.com, an online community for Access women.
Since its inception, millions of Naira have been spent on "W" and its component initiatives.
---
Access Women Network (AWN)
With the aim of improving gender diversity in the Group, the Access Women Network (AWN) was formed to support, develop, promote and retain female employees in the bank.
Since the signing of the Female Network Charter in 2010, it has seen a positive trend in female representation in the bank, especially in its senior leadership roles, increasing to 34 per cent.
This is a clear indication of Access Bank performing above industry average and as stipulated by the Nigerian Sustainable Banking Principles to have women occupy 30 per cent of the Bank's senior roles.
The AWN supports gender diversity/inclusion in the Bank.
In 2019, Access Women Network increased its efforts to ensure that women across the Group were impacted positively in one way or the other through programmes such as the Top Management Leadership Program, Networking Masterclass (about 50 female employees in attendance), Mentorship-Sales Workshops in 2 cities (about 500 female employees trained), AFF STEM summer school (about 60 wards of AWN Members), and the WIMBIZ Annual Conference (about 20 active members), amongst others.
A few of the major initiatives of AWN in 2019 include: W Health Awareness Month,
World Sight Day, Orange Lecture, AWN Women Talk – Ghana, Abuja Fun Walk,
World Breastfeeding Week, Global Gender Summit, AWN mentorship Scheme, Love a Child Initiative, AWN Toastmasters Club, and Happy Hour Sessions.
---
Empowerment Initiatives
Aside its internal efforts, through participation in a number of external partnerships, Access Bank promotes equality across the industry and wider business environment. It also engages with industry stakeholders and staffs to further its diversity agenda in several ways.
Recall, in 2019, it key highlights include internal and external advocacy about gender-based domestic and sexual violence, with relevant decision-makers pledging to challenge discriminatory behaviour. It launched 'Pitch-a-ton' campaign to female-owned businesses, focused on providing grants and financial management support for better business management.
Furthermore, 2019 further saw the growth and promotion of its "W" Initiative, the foremost full-fledged women empowerment programme, designed to profitably and sustainably address the needs of women to be inspired, connected and empowered.
Interestingly, the bank continues to showcase its commitment to the social and economic empowerment of women in Nigeria, Africa and the world at large.
Women Empowerment In Communities
Empowering women in society and having more women in leadership positions is an area that Access Bank has paid attention to over the years. It believes that the role of a woman in leadership places her in a unique position to influence and provide stability for the community. Also, when they are equipped with knowledge and information, they possess the capacity to come up with innovative ideas. This is in line with what Michelle Obama said "There is no limit to what we, as women, can accomplish."
Amazingly, some of the direct women empowerment initiatives for communities the bank has embarked on include: Back on Track Program, Commemoration of International Day of the Girl Child, Womenpreneur Pitch-A-Ton, Code4Impact, Green Social Entrepreneurship Program (GSEP), and Girls Talk show.
Excitingly, it has since 2015 invested N9.34 billion in various corporate social responsibility initiatives, thereby impacting 1,316 communities, reaching 30,075,356 lives and 793 Non-Governmental Organizations.
Some of its most notable social investments in 2019 include: Nigeria Business Coalition Against AIDS (NiBUCAA) – HIV Testing Services (HTS) at the Access Bank Lagos City Marathon, Nigerian Business Coalition Against AIDS (NiBUCAA) – Commemoration of Zero Discrimination Day, Corporate Alliance on Malaria in Africa – Commemoration of the 2019 World Malaria Day, Care Trust Initiative – World Day for Street Children, Access Bank partnered CSR-in-Action for Civil Society Organization Training, Glow Initiative- World Environment Day, Partnership with ACT Foundation, Centre for Youth Studies – Programme for Persons with Disabilities and among others.
---
Female/Women-Centric Products
Access bank has a robust product bundles that are tailored to meet a woman's financial and lifestyle needs whether she is a woman in the workplace, a woman and family or a woman in business. These products, which are not limited to the female gender, are designed with the peculiar needs of women taken into consideration. These include: W Power Loan, Maternal Health Service Support (MHSS), Better Mama Better Pikin, BETA Proposition, Lagos State Employment Trust Fund (LSETF), W Initiative Financing Scheme, and The W Card.
---
Reward for Excellence
For its series of empowerment initiatives for women and the feasible impact, it has won numerous awards which include: Africa CEO Forum – Gender Leader Award (2019), FAW – Women Market Champion Award (2019), Women's Choice Africa – Bank of the Year Award (2019), Nigeria Finance Innovation – Best Bank in Women Empowerment Award (2019), and Women in Marketing and Communications – Female Friendly Bank of the Year Award (2018&2019).
Other notable awards are:  National Council for Women Society Nigeria – Dedication to Women Entrepreneurship Award (2018 &2019), National Women in Finance Magazine – Outstanding Banking Initiative Awards (2018), Global Banking Alliance (GBA) – Women's Market Champion Award (2018), and CBN – Excellence in Women Economic Empowerment Award (2017, 2018& 2019).