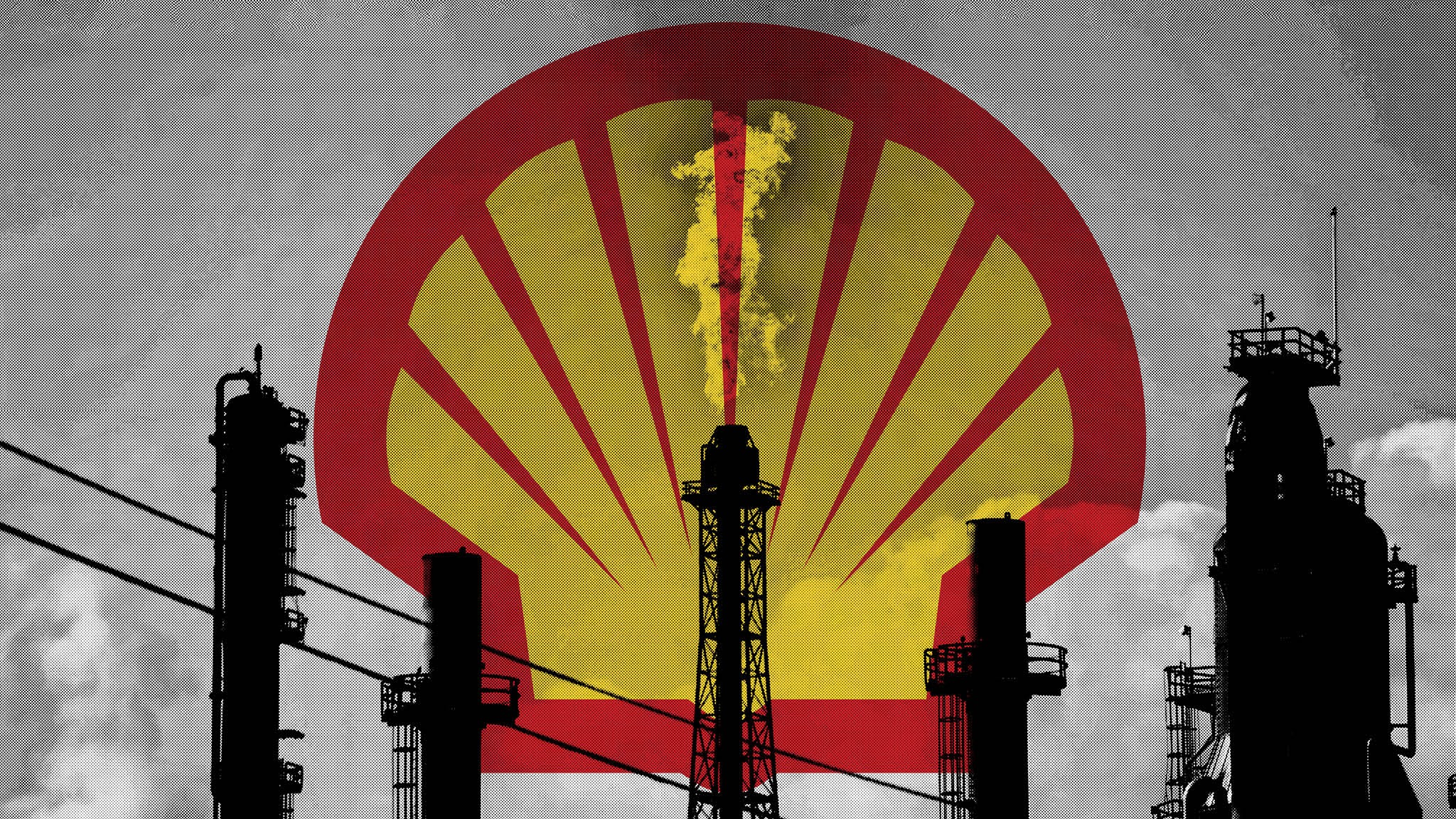 Shell has put forward strategies to mitigate greenhouse gas emissions in Nigeria which support her efforts towards energy transition writes YEMISI IZUORA
Climate change is affecting every country on every continent and gradually but consistently disrupting national economies and affecting lives.
Weather patterns are changing, sea levels are rising, and weather events are becoming more extreme.
Although greenhouse gas emissions are projected to drop about 6 per cent in 2020 due to travel bans and economic slowdowns resulting from the COVID-19 pandemic, this improvement is only temporary.
Once the global economy begins to recover from the pandemic, emissions are expected to return to higher levels.
The Paris Agreement adopted in 2015, which Nigeria is signatory to aims to strengthen the global response to the threat of climate change by keeping a global temperature rise this century well below 2 degrees Celsius above pre-industrial levels. The agreement also aims to strengthen the ability of countries to deal with the impacts of climate change, through appropriate financial flows, a new technology framework and an enhanced capacity building framework.
In Nigeria, major oil companies contribute much to carbon emissions from oil production activities.
However, Shell, the biggest oil and gas exploration and production company in the country, strongly believes that tackling climate change is an urgent challenge and has recommitted itself will to a net-zero world, where society stops adding to the total amount of greenhouse gas emissions in the atmosphere.
Interestingly, that is why the company has set a target to become a net-zero emissions energy business by 2050, in step with society and its customers. This supports the more ambitious goal to tackle climate change laid out in the UN Paris Agreement: to limit the rise in average global temperature to 1.5° Celsius.
Becoming a net-zero emissions energy business means that the company would be winding down emissions from its operations, and from the fuels and other energy products it sells to customers.
It further means capturing and storing any remaining emissions using technology or balancing them with offsets and in doing so Shell is transforming its business and finding new opportunities providing more low-carbon energy such as biofuels, hydrogen, charging for electric vehicles and electricity generated by solar and wind power.
Achieving our target could mean that, by 2030, Shell would be providing enough renewable electricity for 50 million households; operating more than 2.5 million charging points for electric vehicles; producing eight times more low-carbon fuels; and increasing the amount of biofuels and hydrogen in the transport fuels it sells to 10 per cent from 3 per cent today.
The company is hoping to partner with customers, businesses and others to address emissions, including in sectors that are difficult to decarbonise such as aviation, shipping, road freight and industry. Partnering with others includes supporting government policies to reduce carbon emissions, sector by sector. We will continue to drive innovation to provide the cleaner energy that our customers need.
Recommitment To Its Strategy
Shell companies in Nigeria have openly and in strong commitment provided the public with a lined up activities and initiatives towards achieving those goals.
It is a heartwarming conversation when the Managing Director of Shell Nigeria Exploration and Production Company (SNEPCo), Mrs. Eloho Aiboni, said in Lagos early in the year and precisely at the opening session of the 2022 edition of the Sub-Saharan African International Petroleum Exhibition and Conference (SAIPEC), that the multinational company has strategised to support the country's net zero emission target which is in alignment with the Shell group's ambition.
According to the SNEPCo MD, "Shell companies in Nigeria are contributing to meeting this aggressive target by driving operational excellence of our existing assets, generating maximum value to secure and fund our growth and energy transition activities, and driving alternative energy solutions through the Shell-seeded impact investing company, All-On."
She said Shell was also expanding its domestic gas delivery network while building capability and relevant skills in the upstream towards energy transition.
Aiboni, who was represented by Shell's General Manager Business Relations, Mr. Bashir Bello, described Shell's gas infrastructure project in Aba, Abia State as one of the many contributions Shell is making to boost industrialisation through the use of gas while helping to cut down on carbon emission. "Our provision of access to cleaner and stable source of energy, through our gas pipelines, provides electricity to the popular Ariaria International Market in Aba which has over 37,000 shops and an estimated one million traders,"Aiboni said.
She said Shell remained committed to supporting the Paris Agreement's aim to limit global warming to 1.5 degrees Celsius. "We also are working hard to help those who use our products to reduce their own emission."
Aiboni pointed out that about 80 metric tonnes of Shell's global CO2 emission in 2019 for instance, came from its direct and indirect operations compared to over 1,500 metric tonnes of CO2 from Shell's customers' use of the company's products. "The opportunities lie, therefore, in more environmentally friendly energy products and alternative energy sources including solar and hydrogen."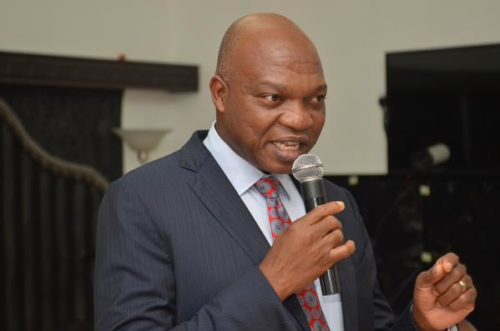 Engaging Customers Across Sectors
Shell is closely engaging with its customers and across sectors to accelerate the transition to net-zero emissions thus reinforcing its climate target to become a net-zero emissions energy business by 2050, in step with society's progress in achieving the goal of the UN Paris Agreement on climate change.
Oriental News Nigeria, reports that the company has set targets to reduce the carbon intensity (Net Carbon Footprint) of the energy products it deal with.
This includes short-term targets of 3-4 per cent by 2022, 6-8 per cent by 2023 and 9-12 per cent by 2024 (compared with 2016).
The strategy also includes medium- and long-term targets of 20 per cent by 2030, 45 per cent by 2035, and 100 per cent by 2050 (compared with 2016), in step with society.
In October 2021, Shell announced an absolute emissions reduction target of 50 per cent by 2030, compared with 2016 levels on a net basis. This new target covers all Scope 1 and 2 emissions under Shell's operational control and complements our existing carbon-intensity targets.
In 2021, Shell reshaped and restructured its organisation to place our energy transition strategy at the heart of everything we do.
Its governance is designed to effectively manage our transition to a net-zero emissions energy business by 2050, in step with society's progress towards achieving the goals of the Paris Agreement.
Becoming a net-zero emissions energy business means that Shell would be reducing emissions from our operations and from the fuels and other energy products, such as electricity, that it sells to customers. It also means capturing and storing any remaining emissions using technology, protecting natural carbon sinks and providing high-quality nature-based solutions to its customers to offset unavoidable emissions.
Because emissions resulting from customer use of its energy products make up the greatest percentage of Shell's carbon emissions, this is where we can make the greatest contribution to the energy transition, by increasing sales of low-carbon energy products and services.
It has therefore ambitiously set short-, medium- and long-term targets to track its performance against its overall climate target over time.
These targets are measured using the net carbon intensity metric and it follows the Green House Gas, GHG, Protocol's Corporate Accounting and Reporting Standard, which defines three scopes of greenhouse gas emissions.