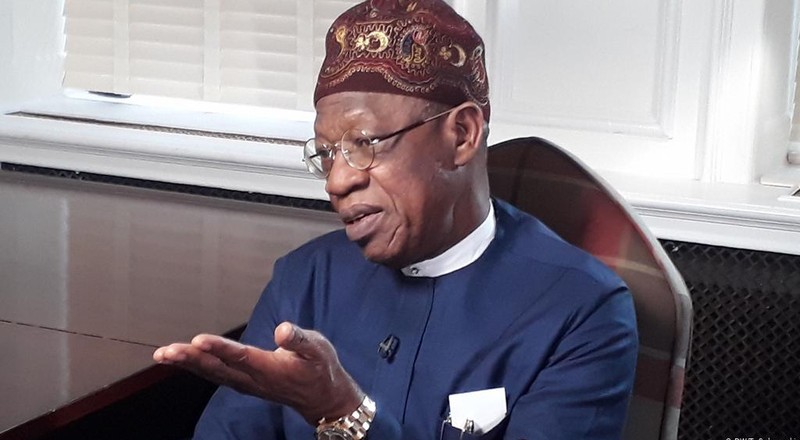 Yemisi Izuora
The Minister of Information and Culture, Lai Mohammed has identified some positive achievements recorded after the amendments made to National Broadcasting Code to reposition the sector.
The Minister made this known on Monday, April 12, in Lagos during an engagement of the Ministerial Task Force on Digital Switch Over (DSO) with relevant stakeholders.
Lai Mohammed disclosed that in adherence to the amended code, he was rightly informed that a big multinational recently cancelled an advertising production slated for South Africa and moved it to Nigeria.
"The result? Practitioners in Nigeria made N10 million from the production; while model fees totalled N5 million.
"This is just the beginning, as we are determined to diligently implement the reforms."
The amended section states, "all television and radio advertisements for airing on all broadcast platforms, pertaining to products and services manufactured, grown, processed, developed, created and originating from Nigeria, shall be wholly produced in Nigeria.''
Lai Mohammed said the broadcasting code was amended to, among others, boost the local content; curb anti-competitive and monopolistic tendencies and boost advertising revenues.
"As many of you will recollect, we have carried out an unprecedented reform of the broadcasting industry; because we know that there is a nexus between those reforms and the success of the DSO.
"We have amended the Code to curb monopoly and exclusivity of programme content; in order to create room for the local industry to grow,'' he said.
The minister frowned at a situation where pay-tv sector of the broadcast industry in the country had been controlled by foreign interests.
He said indigenous efforts to compete have been frustrated; and weakened by the established control of the big monopolies.
"It will interest you to know that to date, the National Broadcasting Commission, (NBC) has licensed over 30 Nigerian pay-tv companies; but only one is currently struggling to breakthrough. This is not acceptable.
"The monopolies exclude many Nigerians from enjoying or having access to premium content; especially in the area of sports and movies.
"With the amendment to the Code, anyone owning any sports rights must make such available to other parties in Nigeria; who may be interested in acquiring these rights.
"This obviously extends the opportunity for TV sports content to indigenous players,'' he said.