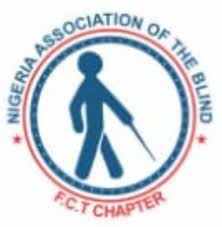 The Nigerian Association of the Blind (NAB) and Nigerian Copyright Commission (NCC) have lauded the Federal Government for its legal and institutional empowerment for the blind and other disabled persons in the country.
A statement in Abuja on Friday by the Director, Public Affairs of the commission, Mr Vincent Oyefeso, said they gave the commendation at the commemoration of the International White Cane Safety Day in Abuja.
The President of NAB, Mr Ishiaku Adamu, lauded the President Muhammadu Buhari Administration for implementing policies that improve the lives of persons with disabilities.
"Government's actions that have empowered the blind and disabled community included: the passage of the Persons with Disabilities Act 2016 and establishment of the National Commission for Persons with Disabilities.
"Nigeria's assent to the Marrakesh Treaty to Facilitate Access to Published Works for Persons Who Are Blind, Visually Impaired or Otherwise Print Disabled.
"And, the ongoing effort to domesticate the Treaty in our national law by its inclusion in the Executive Copyright Bill now before the National Assembly,''  he said.
He called on the National Assembly to ensure quick passage of the new Executive Copyright Repeal Bill which, he said, "has portions that are favourable to the blind and the visually impaired".
"The Copyright Bill takes care of us and we are praying that the National Assembly will give us a Christmas gift this year by passing the Bill into law," he said.
This, Adamu added, would make persons with disabilities enjoy the beneficial provisions of a new Copyright Act.
The Director-General of NCC, Dr John Asein, reiterated the commission's commitment to collaborate with stakeholders to ensure availability of reading materials in easily accessible formats to the blind.
''The NCC will continually do everything possible to add value to all that you have been asking for, and ensure that the blind have access to reading and learning materials.
"The NCC is working with relevant agencies and stakeholders to ensure that every blind child in the country is given a fair opportunity to learning and reading books.
"The Commission will always stand with NAB to ensure that every blind child in the country, from primary school up to university level, is able to read using accessible formats,'' Asein said.