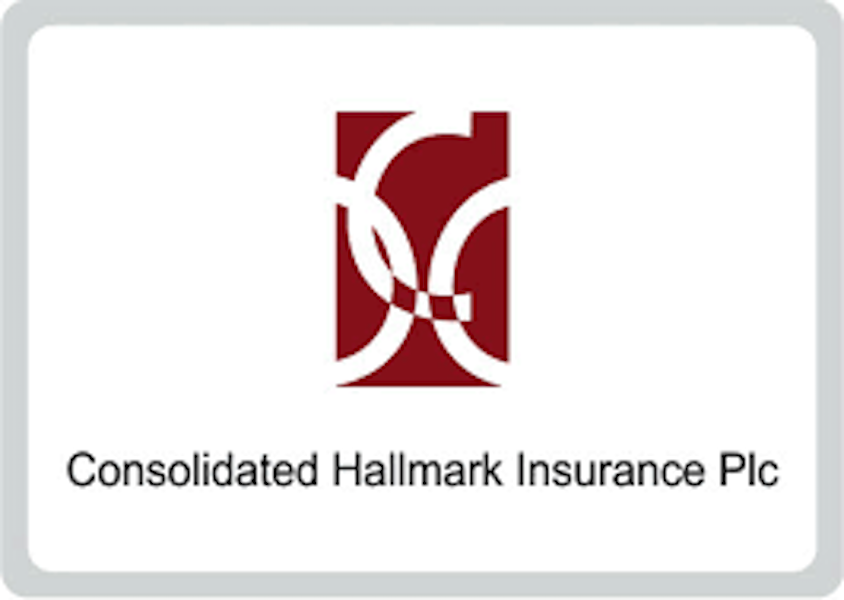 Yemisi Izuora
Consolidated Hallmark Insurance has seen its Profit After Tax, PAT rise by 17 per cent, from N677.9m in 2020 to N790.6m in 2021, while Profit Before Tax, PBT, grew by 26 per cent, from N772.5m in 2020 to N971.6m in 2021, while
The underwriter declared a dividend pay of N433.6 million for the financial year ended 31st December, 2021, which translates to four kobo per share payable to all shareholders whose names appeared in the company register.
The firm had earlier paid N216.8 million interim dividend at two kobo per share and its expected to pay final dividend of N216.8 million amounting to 2 kobo per share as well, thereby, bringing the total dividend payment to N433.6 million.
The dividend payment, the company said, was in a bid to reward its teeming shareholders for their commitment and loyalty to the insurance firm.
The firm within the period recorded a gross premium income of N10.5 billion representing a 7.4 percent increase from the N9.8billion recorded in 2020
Addressimg shareholders at 27th Annual General Meeting, (AGM) in Lagos, the Group Managing Director of CHI, Mr Eddie Efekoha while commenting, said, "Similarly, the Group's total assets rose from N14.3bn in 2020 to N15.7bn in 2021, approximately 10 per cent growth."
"The 2021 Financial Year was filled with a lot of hopes for us all, not just in the Insurance Industry and by extension the Financial Services Sector, but the entire economy".
He continued, "It was a year which marked the near full reopening of the operations space for businesses to thrive, following the easing of the global lockdowns and restrictions that characterised the previous year 2020"..
"For us in Consolidated Hallmark Insurance Plc, our story is not different from that of the nation as the year whose operations we are reviewing during this 27th Annual General Meeting marks another positive outing for us in the various key financial indices
"Overview of our optimism for 2021 was bolstered by the projection of a 2.6 percent and 2.4 percent GDP growth for Nigeria by International Financial Institutions like the IMF and World Bank respectively, up from the 1.94 percent contraction in 2020".
The MD stated that that the company was able to achieve the feat due to measures it applied to cut cost. "I am glad to inform you that some prudent cost control measures we put in place helped us to attain an all-time high Profit Before Taxation of N971.7m in 2021", he acclaimed.