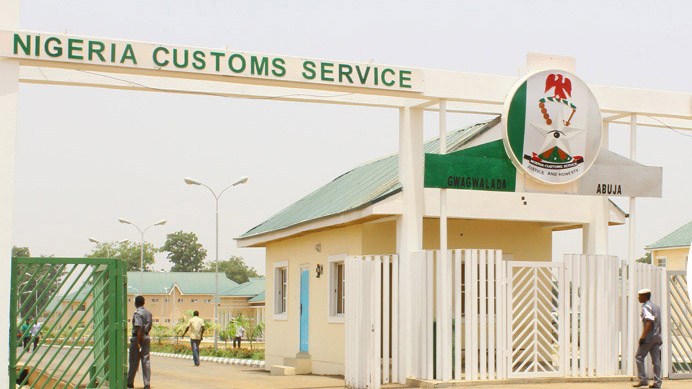 Hyacinth Chinweuba
The Nigeria Customs Service (NCS) and communities around the Seme border area are discussing modalities for improved relationship and put an end to frequent clashes between them.
The Comptroller-General of Customs, Col. Hameed Ali (rtd.) during customs community consultative meeting with some chiefs and youth representatives in Seme, urged the community to see customs operatives as fellow Nigerians carrying out national duty within their communities.
The CGC who was represented by the Assistant Comptroller General(ACG) Zone 'A', Eporwei Edike, the CGC advised the community leaders to support Customs effort.
"It pains me to hear of such clashes because we are all Nigerians and should live together happily.
"Fathers, mothers, and brothers advise the youths to cool down and let us work together because there is no gain, but only pain, disgrace and shame in violence," he said.
The CGC also frowned at acts of overzealousness by some officers, which could lead to clashes, and stated that the NCS would never at any time encourage misconducts from any officer.
He said: "National security is first. So, officers on duty will be suspicious of anyone who refuses to stop when asked to.
"You cannot tell if such persons may be carrying things that compromise the peace and security, like arms and ammunition, even drugs."
Responding to complaints by representatives of the communities about wrong handling of arms by some officers, the CGC directed that the Area Controller, Victor Dimka should educate officers on provisions of the customs Code.
"Get the Code and begin to systematically educate the officers in batches. Educate them on emotional intelligence, not to be trigger-happy. Also, create a youth forum for more interaction."
Mr Williams Genesis, the Sole Administrator of the Badagry West Local Government Area, complained that some officers habitually stopped vehicles in the middle of the road, obstructing traffic flow while they checked or questioned the drivers.
He also complained about having several check-points from Lagos to Seme, even as he appealed that their indigenes be considered for employment in the customs service when the time to employ comes.
Meanwhile the Customs has told the border community in Seme that products such as maize, timber—rough or sawn, unfinished leather, unprocessed rubber latex, artifacts and antiquities, all goods imported into Nigeria, are part of the export prohibited items.
Hon. Tunde Hunpati, and other community representatives commended the Customs Area Controller, Victor Dimka, for his efforts at ensuring that clashes were avoided, and his quick response whenever such unfortunate incidence occurred.