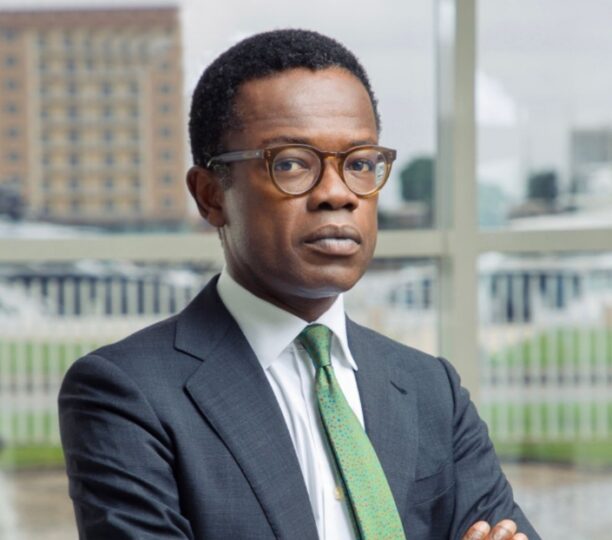 Oladimeji Ganiyu
As discussions around energy transition continues to be at the centre of global energy discussion, the Major Oil Marketers Association of Nigeria (MOMAN) has unveiled strategies to continue to remain relevant in the oil and gas business.
New Chairman of MOMAN, Mr. Olumide Adeosun, stated this in his interaction with Energy Editors at a virtual meeting held at the weekend.
He noted that the COVID-19 pandemic has brought about restrained movements which has seen much of the world accelerate their drive towards zero or near zero utilisation of hydrocarbon-based energy sources, a clear indication that the days of hydrocarbons might be fewer than projected.
''The world around us is changing rapidly and the oil and gas industry has been proven to be one of the most exposed to the winds of this change.  The breakout of the COVID-19 pandemic and the ensuing measures designed to curb its spread – lockdowns and work from home – have shaped a new reality that challenges our operating structures.''
But, to continue to remain relevant and be in business, he disclosed that the the opportunity to make a first step towards this evolution will be found in Liquefied Petroleum Gas (LPG), popularly known as cooking gas.
The MOMAN Chairman said the Federal Government's push to increase nationwide usage of gas is commendable and is an initiative that all should support and take advantage of.
He maintained that the benefits to expanding members collective capacity in retailing gas extends beyond immediate additions to bottom-line, as the impact on our environment, our communities and the larger economy make for a better future for us all.
He noted that MOMAN must adapt and evolve to prevent working wide-eyed into extinction, adding that he gains to be had from operating in a Petroleum Industry Act(PIA) reality must be channelled towards pivoting the way it operates because that is the only way it can remain globally competitive.  Our opportunity to make a first step towards this evolution will be found in Liquefied Petroleum Gas (LPG).
Adeosun stated that his appointment as Chairman of the respected association commences just as the PIA has been encoded into law, marking the beginning of a new era for the downstream sector.
''As an association, this means that we must be at the forefront of unravelling the opportunities that come with operating in the free-market structures that have been created by the PIA, whilst continually advocating for changes that positively impact our industry and the Nigerian economy at large.
Making the transition to a fully competitive pricing oriented downstream sector will require the collective engagement and resolve of all stakeholders.  I assure you that MOMAN will continue to be at the forefront in bridging the Government and private sector in ensuring that Nigeria has a viable energy sector. We will continue sustained engagement and the creation of initiatives that will make the implementation of this law a shared success for all concerned parties.''
He said his predecessor, Mr. Tunji Oyebanji, provided leadership that was needed to navigate a very challenging time for both the association and the downstream sector.
'' His role as an industry leader who consistently made the case for the liberalisation of the downstream sector, can not be understated and I am personally pleased that his tenure ended with the passage of the muchheralded Petroleum Industry Act (PIA).
I thank Mr. Oyebanji for his vision, direction, support, and leadership of this association during his tenure. Much of the progress we have made as an association is a result of not just his Chairmanship, but his active participation as a member CEO.  Whilst he has passed the baton to me, I am certain I will occasionally relay thoughts and ideas to him in areas where his esteemed insight is advantageous.
Everything we seek to achieve, will remain out of reach if we do not continually operate in accordance with global best practices in areas of Health, Safety, Environment and Quality (HSEQ), corporate governance and customer service.  MOMAN will increase our collaboration with all related authorities to ensure we are always above board where regulatory stipulations are concerned.  We will also seek to collectively increase self-regulatory practices, ensuring that the highest level of accountability is observed in our constituent organisations.
Our ability to adapt to the changes being experienced by the energy sector will be closely hinged on our capacity to attract the right kind of capital and expertise to kick start this evolution.  Having the right corporate governance structures is an indicator to investors that our businesses are suitable destinations for capital.  As such, we will engage in initiatives that will deepen global best standards of corporate governance in our individual organisations.
A new era has begun, and we will work hard to make certain that the benefits of a liberalized downstream yield the desired effects for our businesses and the Nigerian economy.  I believe that Nigeria can and should become the energy hub of Africa.  MOMAN plays a very important role in achieving this vision for the downstream sector, because no singular company makes a flourishing sector. ''