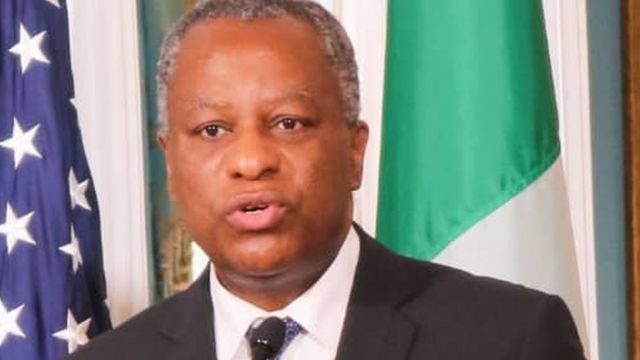 Ikenna Atanah
Minister of Foreign Affairs, Geoffrey Onyeama, has explained that suspension of Twitter by the government is in a bid to restructure the digital space and micro-blogging site more "responsible" platform.
He made the clarification after a closed-door meeting with the ambassadors of the United Kingdom, the United States, European Union, Ireland and Canada following the joint statement they issued condemning the federal government's ban on Twitter.
Onyeama, said that FG does not see Twitter as a threat, adding that the suspension was geared towards ensuring that the social media giant takes responsibility in ensuring responsible communication across the country's internet space.
He said that the President Muhammadu Buhari administration promised to provide security to Nigerians and was wary of expressions that threatened its peaceful coexistence.
"We are not saying Twitter is threatening the country: why we've taken the measure is to see to what extent we can rebalance the media.
"We don't blame the media themselves, these are technologies that develop the world; everybody will not think alike but Nigerian lives matter," he said.
Regarding the temporary suspension, Onyeama said he could not "say for now; the duration of the suspension", adding that discussions with the social media company were ongoing.
Giving an insight into FG's demands to Twitter, he said it was weaved around " responsible communication".
On her part, the U.S. Ambassador to Nigeria, Mary Beth Leonard reitariated that the country will continue to push for the freedom of expression.
"We recognize that there are issues of …use of social media. The free access to the ability to express oneself is actually very important and perhaps more important in troubled times," she said.
She added that the US was aware that incitement was considered as a crime but she advised the federal government to follow judicial processes within the confines of non-violation of human rights, to address such issues.