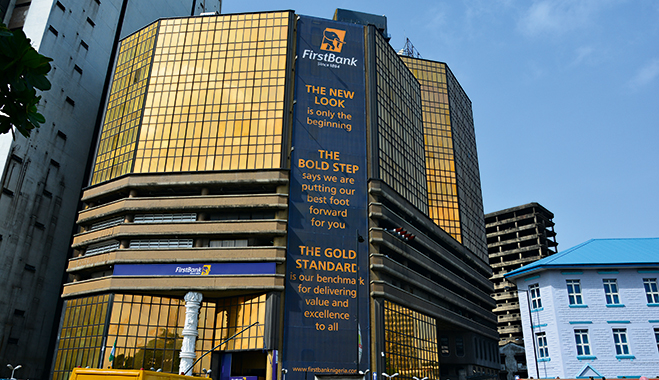 In furtherance to Oriental News Nigeria Banking Industry publication which identifies the unique achievements of banks in critical areas of the industry, First Bank of Nigeria, going by industry statistics is largely seen as leading the industry in the digital space.
The bank undoubtedly has simply waved the magic wand and produced several thousand jobs using its strengths in the digital environment.
Yemisi Izuora looks at some of the key achievements which the bank has earned for itself using measurable instruments and data to arrive at an indisputable conclusion.
There is no argument at any level that the Financial System Strategy 2020 goal set by the Central Bank of Nigeria (CBN) towards 80 per cent financial inclusion by 2020 can only be possible by a careful execution and collaboration by every stakeholder.
Financial inclusion means that irrespective of income level, all individuals, households and businesses have access to financial services and products that address their needs.
Given that a significant number of Nigerians are low-income earners and are also financially excluded, it is paramount that inclusion be driven, since it has been established that a high exclusion rate is prevalent in the country. Increased access promotes capital accumulation, credit creation, increased economic activity, and increased investment.
Agent banking is the delivery of financial services outside conventional bank branches, often using non-bank retail agents and relying on technology, such as card readers, Point-of–Sale (POS) terminal or mobile phones for real time transaction processing. A banking agent is a retail or postal outlet contracted by a licensed deposit taking financial institution or a mobile money operator to provide a range of financial services to customers.
Going a little further, Digital transformation (DT) which enhances theses platforms, in the finance industry is a concept which has now become part of a successful business strategy rather than just technology.
Digital transformation has made a positive impact on business operations in the finance industry and has led to opportunities of faster, cost-effective operations, meeting regulatory deadlines, improved employee and customer experience and remaining competitive.
Consequently, it has now become a business strategy as opposed to a technology strategy because when one considers how far modern banking has come, you can understand how DT has grown to benefit everyone with greater convenience and experiences. From its humble origins of branch offices to ATMs and now mobile apps, the progress of banking has enabled digital technology to offer greater choice, convenience and experience.
The significance of digital banking can be attributed to its various benefits like reduced operational costs, attracting and retaining customers, and staying ahead of competitors by adhering to new regulations and using latest technologies
The demand graph of digital banking has certainly grown at an unrivaled pace, with the world of IoT empowering consumers and compelling businesses to tread along the path towards digitization for remaining competitive in the financial services space. Numerous industry verticals have enjoyed the monetary gains realized by going digital, including retail, marketing and education, though not as extensively as the banking segment.
On-premises transactions at banks have traditionally been considered as vital but arduous, primarily due to long queues and the time it takes to process requests like fund transfer, mortgage loans and investment options. Digital banking helps to address all such concerns, which is necessary to meet the expectations of the tech-savvy and conspicuously busy consumers of today.
In its entirety, the term digital banking indicates not only the digitization of a bank's product and service delivery but also all of its processes, from customer service to product development.
According to the Central Bank of Nigeria, CBN, the novel banking system is aimed at enhancing financial inclusion as banking agents are expected to act as delivery channels and to offer banking services in a cost effective manner.
Under the agent banking arrangement, a financial institution may engage super agents that are the agent networks that will establish a collection of outlets or franchise within its wide network of outlets to be under its supervision and control.
The bank can also engage sole agent, meaning the agent who does not delegate power to other agents, but assumes the agent banking relationship by itself. It can also engage a sub-agent, which is the network of agents to be under the direct control of super agents as may be provided in the agent banking contract.
Some banks in the country have made significant impression on the financial inclusion drive by ensuring that banking services get to the hinterland of the country with the agent banking model, but the First Bank has aggressively carved a niche for itself in this space.
First Bank Nigeria Limited is one of the banks keying into the agent banking platform. It has designed sustainable products and services to meet the needs of its stakeholders, especially people in disadvantaged and low income segments of society, who, for various reasons, do not have access to financial services.
Through the mobile money platform, as well as the employment of the agency banking model, the bank continues to provide financial services for the unbanked and under-banked.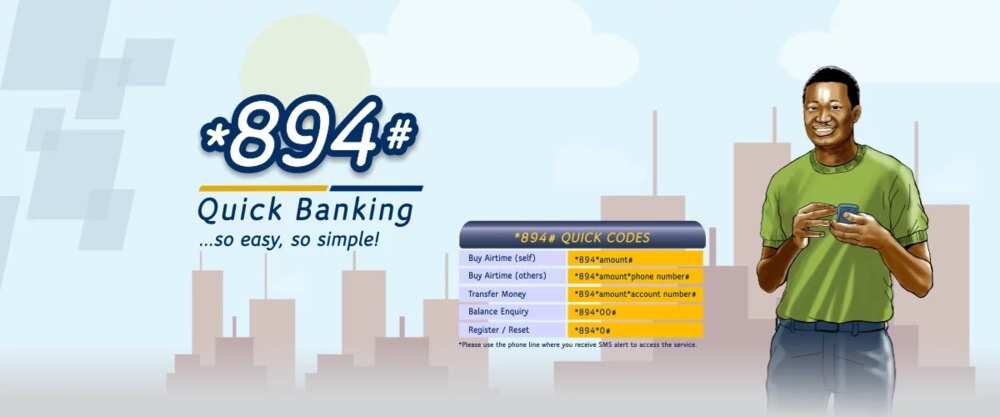 Four years ago, the mobile money wallet customer base grew from 3,704,963 to 4,035,307. Firstmonie agents are now in over 10,000 locations with over 98 per cent coverage in Nigeria.
As at march 2019, the bank has 22,000 agents across the country and the agents are operating in at least 755 out of the 774 local government areas in the country.
Statistics show that the bank's agents process over $490 million worth of transactions monthly.
To further support the federal government's objectives to deepen financial inclusion, First bank sought and got a mobile money license in 2012 and today its Firstmonie wallet platform had over four million customers and a spread of agent network that was expected to grow to 50,000 in 2019.
Firstmonie has had a transformational impact on reaching low-income and historically unbanked households in Nigeria.
It is integrating them into the wider financial system by providing access to a range of banking services including account opening, fund transfer capabilities, Identity management (BVN) and savings.
After a successful roll out of the Firstmonie Agent network 2018, the business has grown to a network of over 22,000 agents processing over $490 million worth of transaction in monthly value and a unique transaction count of 10 million monthly.
The bank has also spread across all the Local Government Areas in the country, and had deployed technology, invested in recruitment and training to ensuring that more Nigerians were reached.
Firstmonie Agents are positioned within rural and semi-urban locations across the country to provide basic financial services such as account opening, cash deposit, cash withdrawals, airtime purchase, bill payments and much more to every Nigerian. Through this channel, the bank is committed to providing convenient services that endear trust; provide ease of access to financial products, thereby saving time and travel costs.
The Firstmonie Agent network is succeeding in reducing the financial exclusion rate nationwide (a very critical objective of the Central Bank of Nigeria).
FirstBank is focused on building a quality agent network in the country by deploying a robust risk framework and the right product mix to ensure viability and security of the network, aimed at deepening Financial Services access, especially in the un-served and underserved segments of our market.
To further enhance inclusion and grant more access options to customers, the bank has maintained the largest ATM network in Nigeria by setting up over 2,700 active terminals around the country, which equals 15 per cent of the total number of ATMs deployed in the country.
Taking advantage of the high penetration of mobile phones, FirstBank saw an opportunity to piggyback on mobile technology and further drive access, hence the launch of its mobile app, FirstMobile in September 2015. The app has seen significant uptake, from 200,000 to more than a million customers in less than a year, making it the fastest growing banking App in Nigeria by 2016.
The firstmonie scheme is supporting the Federal Government's empowerment and job creation agenda as over 22,000 Nigerians, through this scheme, contribute to the increased economic activities of their neighborhoods.
The bank is particularly delighted about the progress and is actively driving nationwide financial inclusion, exposing communities to opportunities for growth, jobs, empowerment, and improved live conditions.
Mrs Adefesobi Olubisi, a retired Vice Principal and owner of Makwhite Ventures in Apata area of Ibadan is one of the Firstmonie's agents.
She was full of praises to the management of First Bank.
In her testimony, she said, "I am an agent with Firstmonie and I am happy with it. While I help the bank make more customers, customers also have access to their money. I am also making money too. It is also a way of opening new stream of income.
"On daily basis I do make a minimum of 12 transactions and this is higher at weekend and public holidays."
Since its establishment in 1894, Firstbank has consistently built relationships with her customers, focusing on the fundamentals of good corporate governance, strong liquidity optimized risk management, and effective leadership. These, amongst others, are the reasons the Bank has dominated the financial market for over 126 years.
Firstbank cards come in a wide range of categories, each fulfilling tasks that are better imagined, but nevertheless are flexible and offer comfort, stressfree banking and wholesome peace of mind
The Bank has led the financing of private investment in infrastructural development in the Nigerian economy by playing key roles in the Federal Government's privatisation and commercialization schemes, and entrenchment of the cashless policy which gave rise to electronic cards being a veritable entity in the day to day transactions among the bank's customers.
Consequently, the use of its wide range of cards, developed with the 'man on the move' in mind, come with far reaching benefits and rewards, connecting the remotest of places even as the world is plagued by the novel Corona virus disease today.
The world as we know it today, is a global village, and its connectivity is at the tip of an individual's finger. That aside, it also revolves around the use of 'ordinary' but highly customised cards and Firstbank is a confirmed Leader in this space.
Some writers have acknowledged that there's no gainsaying the fact that for 126 years and counting, Firstbank, Nigeria's premier bank, with accolades and awards trailing its existence, has continued to blaze the trail in certainly every financial innovation.
And as the name signifies, has continued to be the first in virtually everything banking and finance.
Little wonder that in December 2015 and May 2016, Firstbank was named the first financial institution in the country to achieve sustained alternative channels transaction volumes of 100 million transactions. Subsequently in 2017, the Bank also attained the Milestone of 10million card base, a feat that is first of its kind in West Africa and Second in Africa.
There is hardly any banking innovation, which is not traced to the company that has overtime woven itself into the very fabric of the society.
Commenting on Firstbank's strides, the Chief Executive Officer, Dr. Adesola Adeduntan, disclosed that the bank's 53, 000 agents across the country processed about N512 billion worth of transactions with differing values while the lockdown lasted. He noted that the bank was "able to actively support her customers, their families and businesses through these challenging times." This is nothing short of the Firstbank advantage.
Adeduntan reiterated the faith Nigerians have in the use of Firstbank cards, saying that during the period of the lockdown, Nigerians with Firstbank cards used them 105 million times to make payments or withdrawals worth about N1.18 Trillion as they relied on the Bank to settle their banking needs. In addition, the Bank's CEO noted that approximately 12.6 million withdrawals to the tune of N156 billion were carried out across Firstbank's ATMS nationwide.
"Our customers made transfers over 106 million times with a total value of about N8.18 Trillion across our digital channels. We have also recorded over 275,000 new sign-ups to alternative channels covering our Firstmobile, USSD and First-online platforms," the CEO informed.
While calling on lovers of stress- free banking to get on board, the Firstbank CEO further assured existing customers of the bank's relentless efforts to ensure that banking transactions continue seamlessly, adding that COVID-19 will not slow down her activities and efforts at staying true to her brand promise to her customers.
Firstbank cards come in a wide range of categories, each fulfilling tasks that are better imagined, but nevertheless are flexible and offer comfort, stressfree banking and wholesome peace of mind. It is therefore not a coincidence, that Firstbank is and remains Nigeria's highest card transacting bank; a product of carefully thought out process, hard work and the quest to keep its customers first in all things.
This is especially important at a time when movement and business activities were largely hampered by the lockdown, with the maintenance of social distance and the potential increase in the use of the Bank's alternative channels – which is facilitated by its cards – for various transactions and business activities, thus staying safe to win the fight against the COVID-19 pandemic.
The range of cards available to customers of Firstbank are categorised into three broad groups, viz; DEBIT, CREDIT and PREPAID Cards. The grouping covers outstanding cards offerings such as Naira Mastercard, Verve Card and the pioneering Visa Multi-currency Card. Others are Expressions Mastercard, Platinum Mastercard, Visa Infinite Credit Card, Visa Gold Credit Card, Naira Credit Cards (Visa Classic and Platinum), Visa Prepaid Card and Verve Prepaid Card.
Firstbank's Naira Mastercard & Verve Card are Secured by Chip & PIN technology with local POS/WEB limit increase available upon request. The Naira denominated Mastercard comes with various benefits such as online purchases, bills payments and cash withdrawals at ATMS world-wide. The various transaction limit( s) on Naira Mastercard issued by the Bank are N150,000 for ATM transactions, N2,500,000 for POS and N1,000,000 for Web transactions.
The Firstbank Verve Debit Card works with Chip and PIN technology to secure transactions. It allows the cardholder to conveniently pay for goods and services and is accepted by all ATMS, POS, Web, Mobile, Kiosk, and Bank Branch connected to the Interswitch network in Nigeria. It is available to all account holders and enables daily transaction limits of N150,000, and N500,000 on ATM and POS channels respectively. Customers can transact up to N1 million on the Web in a single transaction.
Firstbank cards also offer the Card Protection Transactions feature, which allows the cardholder to activate or deactivate it for all types of transactions, channels and locations, through the Card-in-control Service on the Firstmobile app. The steps are few and simple: On the Firstmobile app, go to Self Service > Card Services and choose card type (Debit, Credit, or Prepaid) to be activated or deactivated.
Another card innovation service by Firstbank is the Visa Gold Card, which offers higher daily spending capacity and limit on ATM, POS and Web. With the Visa Gold Card, the customer is assured of $1,000 daily ATM withdrawal, $10,000 POS transaction and $5,000 on the Web at any location around the world. It is a dollar denominated international Premium Credit Card issued in partnership with Visa International.
Moreso, it guarantees access to international emergency services such as Emergency Card Replacement & Emergency Cash Advance in situations where the card gets lost or damaged. The Visa Gold card comes handy when making airline bookings with its smooth seamless purchase options.
Yet another, among the FirstBank's super cards, is VISA Debit Multi-currency Card. It is by all intent and purpose, the first of its kind to be offered by any financial institution in Nigeria. It is an enhancement to the existing Visa Debit Dual Currency card and can be linked to any or all NAIRA, USD, EURO and GBP accounts. It is an international card with Chip and PIN technology which can be used to make payment anywhere in the world and across all channels – ATMS,
POS & Web. With the Visa Debit Multi-currency card, cardholders can make daily withdrawals to the tune of N150,000 (local) and $1,000 (international) from the ATM. However, on the Web, a total of N1,000,000 is permitted locally while $6,250 is allowed on the international corridor daily. POS transaction limit is N2,500,000 (local) and $2,500 (international).
The Platinum Debit Mastercard is a premium Debit Card denominated in Naira. It is linked directly to a customer's Naira denominated Current and/or Savings account. It offers a convenient alternative to the use of cash, and cheques by giving direct access to funds in cardholders' accounts across all channels like ATM, POS, and WEB etc.
Like other card types, its transactions are easily monitored via the Firstbank FirstMobile App or Firstbank Internet Banking service and offers 24-hour access support for all card-related complaints through First Contact. It is a card linked to a Naira denominated account, and it is valid for three years.
It is designed to suit the lifestyle of senior and management executives of multinational companies and leaders across various industries and sector of the global economy. Its daily limits include; ATM: N300,000; POS: N3million; Web: N2,000,000 as well as Cross-border TXN limit: $500 monthly.
For a brand that has consistently remained on top of its game, Firstbank Cards have received global recognition, as well as multiple honour for its reliable and trusted services.
Speaking further, Adeduntan highlighted that the contactless capability of the bank's Visa and Mastercards support less human-to-human contact in executing transactions, in the same way that the Debit Cards have remained the base channel for self-onboarding to any digital channel such as USSD, Firstmobile, Firstonline etc. It is therefore, imperative that customers get a Debit Card because of its peculiar nature to get enrolled on Firstbank's digital channel for the best of services.
Firstbank's benevolence did not end with making cards available to customers, but has initiated value added services attached to the cards including 'discount at Merchants location such as Jumia Friday, Health Plus, among others. These are, without an iota of doubt, exclusive to Firstbank cardholders.
Bolatito Adebola, recently wrote that in this COVID-19 era where movement is restricted in some major parts of the world – including Nigeria – with many Banks and business reengineering efforts to improve the adaptability of their customers to electronic ways of carrying out business, Firstmonie Agents, an agent banking initiative from First Bank of Nigeria Limited is bridging the gaps and helping people to meet their needs of accessing the funds to buy food items and groceries as well as to send money to their loved ones.
This is one of the many measures by the premier financial institution in Nigeria to support the need to promote social distancing and the reduction of physical interactions of people in large numbers, thereby guarding against the spread of the coronavirus.
FirstBank introduced this innovative channel three years ago, with the aim of bringing banking to close those who live in the rural areas and to every Nigerian -regardless of where they are in the country.
Firstmonie Agents also ensure individuals in the suburbs do not have to travel for long hours to the city for their banking activities. The gap between the tech-savvy and the low literacy clients has been bridged as Firstmonie Agent network represents the convenient and comfortable alternative for customers that are unacquainted with the sophisticated digital channels.
With over 53,000 Firstmonie Agents spread across 99 per cent Local Government Areas in the country, the laudable initiative by FirstBank is another way to bank – without visiting a Bank – which allows you to make cash deposit, transfer money to any bank and enjoy other banking services like bills payment and purchase of recharge card amongst others.
Recently, Halima, a FirstBank customer who is a housewife and petty trader, residing in a remote area in Abuja expressed her delight on the Firstmonie Agent initiative as she was able to easily get cash from an agent nearby to procure groceries for herself and her three children. Her bank being far away in Garki was too far to visit to get money. Thanks to Firstmonie which she discovered through her co-tenant, her joy knew no bounds as Halima was able to access her money at the Firstmonie Agent outlet close to her, as well as send money to her mother in far away, Maiduguri in Borno State.
Another customer in Lagos, Adeoye, a civil servant also lauded this brilliant initiative from FirstBank and narrated his experience when he visited the stand of Firstmonie in Ojota area of Ogudu, Lagos. He explained that he was able to do his transaction with ease.
According to Mrs. Sadia Folorunsho, she said 'I did not know FirstBank has this wonderful service within my area as it actually saved my family from hunger as I was able to perform banking activities without being in the bank,' she stated.
These are what the management of First Bank of Nigeria Limited, led by its CEO, Dr. Adesola Adeduntan has been able to make available well ahead of time, since no one knew there might be a pandemic that will warrant a lockdown.
Its Firstmonie Agents at every nook and cranny in Nigeria has been able to remove the burden from the shoulders of Nigerians and allow many to carry out several transactions at Firstmonie Agent locations, within close proximity of their home.
Firstmonie Agent banking is a channel specifically designed by FirstBank to bring financial services closer to the unbanked and underbanked segment of the society whilst promoting existing businesses within the communities to deliver their services and contribute to the growth and development of the economy.
With the spread of its Agent Banking network, FirstBank has been able to indirectly create over 150,000 jobs as the Firstmonie Agents have had to employ the services of other individuals to build their businesses and meet the financial needs of individuals in its community.
So far, the Bank has deepened financial inclusion through Firstmonie Agents with 237.3 million transactions processed through the network at a monetary value of over 4.08 Trillion Naira.
Confirming this in its report, KPMG notes that First Bank has reinforced its retail banking dominance, and creating some 150,000 indirect jobs.
The KPMG Nigeria Banking Industry Customer Experience Survey says customers have expectations about how their needs will be met and meeting this requires banks deploying the right network and technology.
First  Bank of Nigeria Limited has through its Firstmonie Agent Banking Network created over 150,000 indirect jobs for Nigerians and executed three million transactions via 45,000 agents.
Banking is no longer where you operate, but what you do. And doing more in today's banking world requires the right tool, network and technology. Capturing the retail segment of the sector requires the right technology and product. The KPMG Nigeria has for the 13th consecutive year released the Banking Industry Customer Experience Survey, which showed banks playing formidable roles in the retail segment of the market.
The retail segment of the report showed that FirstBank scored 71.8 percent, an improvement from 65 percent score in the 2018 survey.
The KPMG report showed that 53 percent of retail customers considered quality of service experience in choosing their bank, 13 percent chosen their bank based on financial stability while 12 percent chose their bank based on image and reputation.
For First Bank of Nigeria Limited, achieving these milestones did not come by chance. It took several decades of investment in the right technology, product and quality leadership.
As the oldest financial institution in the country, founded in 1894, FirstBank has over 28,000 Automated Teller Machines (ATMs), launched the first cash deposit ATM in Nigeria in 2011, has appointed over 45,000 FirstMonie Agents spread across the country, targeting 500,000 agents and operates in over 750 business locations. The bank has also created over 150,000 indirect jobs through the FirstMonie Agents scheme as at December 31, 2019.
Also, the bank's alternative channels were the first to launch WhatsApp banking, among other milestones. Achieving the 80 percent financial inclusion target set by the Central Bank of Nigeria (CBN) will require the support of commercial banks and use of technology. First Bank of Nigeria is one of the financial institutions which have taken steps to make the target a reality by deploying technology in its operations by way of Agent Banking Network. FirstBank has expressed its commitment to continue to drive financial inclusion through its First-monie Agent Network in 99 per cent of the 774 local government areas and has processed over N2 trillion through the initiative.
The Firstmonie service provides financial/banking solutions to rural and semi-urban locations across the country. Such solutions include account opening, cash deposit, cash withdrawals, airtime purchase, and bill payments. Through this channel, the bank is committed to providing convenient services that engender and provides ease of access to banking products, thereby saving time and travel costs for users of the network. Speaking at the Firstmonie Agent Banking National Awards in Lagos, FirstBank's Chief Executive Officer, Adesola Adeduntan said: "The initiative has witnessed several changes in the operating structure and value proposition of FirstBank
In December 2017, the bank ran a pilot test with over 400,000 transactions processed and following the success of the first run, it re-launched in 2018."
According to Adeduntan, through Firstmonie, the bank has remained at the forefront of driving nation-wide inclusion, given our belief that access to financial services is part of lifting people out of poverty and fostering collective national economic development.
Adeduntan said: "The key strength of the bank's services is to look at the gaps in the society and develop products and services that address the gap. As an integral part of our strategy, we believe in working with the CBN to improve financial inclusion index of the country. We would, at FirstBank, assist Nigeria to address poverty and hunger, thereby promoting security of life and property. Because when people are gainfully employed, the implication is that they will think less of crime."
The bank's Deputy Managing Director, Francis Shobo, noted that the agents are the most critical part of the ecosystem because they take deposits, make payments and open accounts, provide transfers and sell airtime at locations with little or no access to financial services. He said there are switches and the Nigeria Inter-bank Settlement System (NIBSS) has also supported the Firstmonie network.
Shobo praised the CBN Governor Godwin Emefiele, stating that the the apex bank has made changes in regulation around agency banking. "They have allowed the programme to scale as much as it has scaled," he said. At the event, 31 agents at the state level won N250,000 each, five agents N1 million each at the regional level and a grand prize of N2.5 million at the national level.
FirstBank Group Head, Marketing and Corporate Communications, Folake Ani-Mumuney, said the Bank has, through the First-monie initiative, empowered communities by connecting them to the financial system. She said the bank will continue to support Firstmonie agents. She said customers' expectations were changing and that it's the bank's duty as a customer-focused bank to ensure that customers were provided with the means to carry out banking through any channel they desire. FirstBank has also recognised the opportunities for inclusive growth and influence of financial technology not just in banking but also business operations across industries.
One of the Firstmonie agents said: "I have been with Firstmonie since they started, and I can say that it has been a life-changing experience. I have been able to build trust of the communities around me as many workers in my area have forgotten the last time they visited any bank branch for basic banking services. I am a proud employer and as a result, my members of staff are well paid and comfortable.
"Firstmonie has created an enabling opportunity for dwellers of my immediate community and neighbouring towns to carry out banking transactions with less time, money, resources and risks as people don't have to waste time embarking on long journeys to the city, added to the dangers of being robbed on the highway.'' FirstBank has also partnered National Union of Road Transport Workers (NURTW). The deal seeks to leverage the human traffic and commercial activities at various motor parks across the country to ease access to financial services.
FirstBank is also in partnership with Azuri Technologies Limited, an off-grid power distribution firm to make access to off-grid power easy, especially in rural communities, as well as other institutions, that seek to provide resources to cushion the effects of economic and social shocks on low income individuals. Under this deal, FirstBank and Azuri will co-brand and co-market Azuri's solar home television product.
The pay-as-you-go customers will also pay for their solar photovoltaic (PV) system via FirstBank's Firstmonie agents and mobile payment solution, thereby deepening financial inclusion.
Banking with Technology Banking and technology are becoming inseparable. FirstBank under Adeduntan is driving growth and customer services with technology. The Financial Technology (Fintech) Summit organised by the bank was an opportunity for the bank to emphasise the need for technology in e-business, digital offering, agent banking, wholesale/ transaction banking, retail/consumer lending and Small and Medium Enterprises (SMEs) productivity.
He noted that as a Tier-1 lender, which celebrated its 125th anniversary last March, the bank had been able to maintain its leadership position in the industry by leveraging technology to offer innovative solutions through its product offerings.
FirstBank is also taking advantage of the opportunities created by cash-less banking to innovate and give value to customers.
The bank has introduced the Visa Multi Currency Card, an All-in One-Card and first of its kind to be offered by any financial institution in Nigeria. This card can be linked to four currencies: Naira, United States dollar, Euro and British Pounds Sterling accounts. With the Visa Multi-Currency card, FirstBank customers – within and outside Nigeria – can enjoy the luxury of having their local and foreign denominated accounts in any currency, linked to a single debit card.