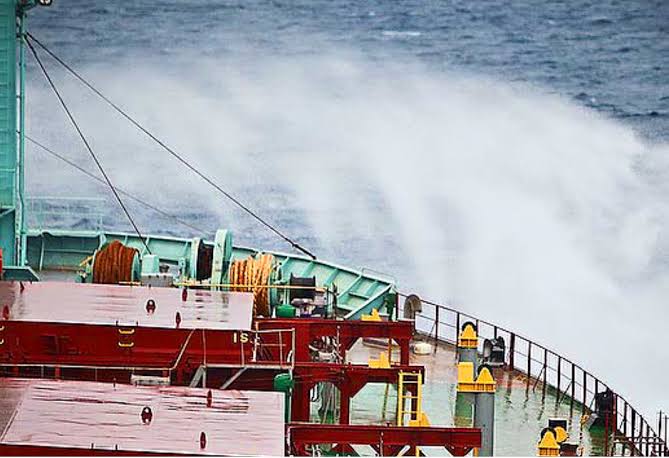 Joyce Onwuka
Fishermen in Grand Cess, Grand Kru County, Liberia have rescued 12 Nigerians who were reportedly dumped in the ocean by crew of a Chinese Cargo Ship with service named "OPHELIA PANAMA".
Following their rescue, the Nigerians (all men) admitted going stowaway on the vessel in an attempt to seek greener pastures in Japan.
According to them, they got on-board the vessel from Nigeria Delta Port on September 7, 2022 on a mission to Japan where they believed holds the prospect for better job opportunities.
The 12 Nigerians attributed their grim voyage to the harsh economic situation they were faced with back in their homeland.
Japan is an island country in East Asia. It is situated in the northwest Pacific Ocean, and is bordered on the West by the Sea of Japan, while extending from the Sea of Okhotsk in the North toward the East China Sea, Philippine Sea, and Taiwan in the South.
According to Liberia News Agency, those rescued were: Emmanuel Beal, Mike Wilson, Precious Uwalogho, Igiebo Stephen, Soumo Yoel, Temeta Adebiyi Adewale among others.
One of the stowaways, Emmanuel Beal, said they were 14 in number that embarked on the vessel from Nigeria to Japan, but due to maltreatment by the crew onboard two of their colleagues drowned while attempting to escape.
They alleged that the Captain of the vessel (OPHELIA PANAMA) and his crew subjected them to severe torture by spilling chemical on them affirming that their two colleagues met their death after they absconded the ship and went into the open ocean.
He thanked the joint security of the county and local fishermen of the coastal community for coming to their rescue.
Beal said had they not been rescued by the fishermen of Grandcess, they all would have drowned.
The stoaways said, the mood demonstrated following their rescue showed that Liberians are hospitable and they care about the safety and general welfare of their West African brothers.
Meanwhile, the 12 Nigeria have been turned over to the Liberia Immigration Service for further investigation.
The Immigration officials of the county assured the Nigerians of their protections in keeping with the laws of the country.