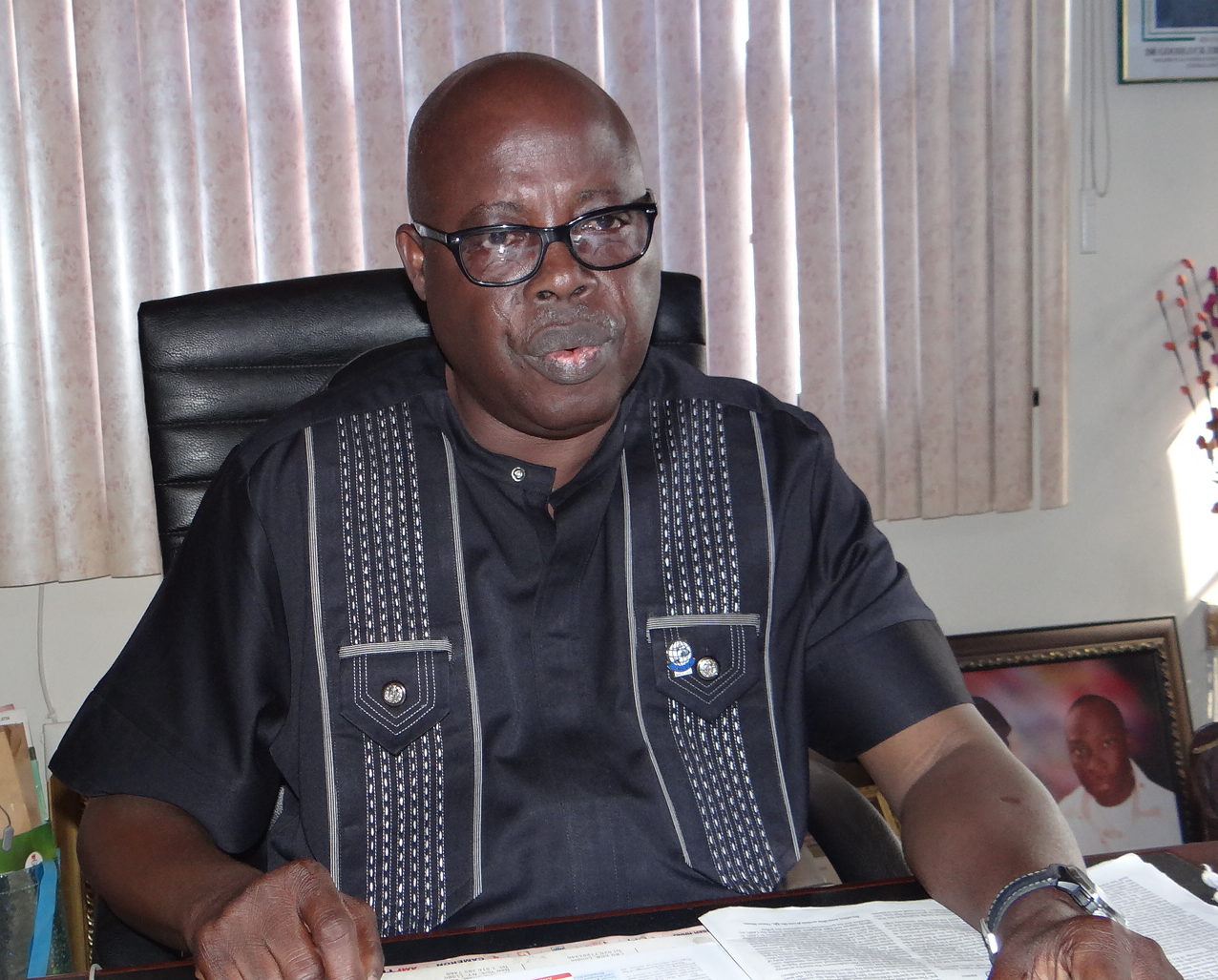 Hyacinth Chinweuba
Mr Olayiwola Shittu, a former President of the Association of Nigerian Licensed Customs Agents (ANLCA), has called for inclusion of more women into the maritime profession.
Shittu made the suggestion when members of the Women in Maritime Africa (WIMAfrica) Nigeria Chapter, paid him a courtesy visit in Lagos.
The members of WIMAfrica-Nigeria also visited the National President of ANLCA, Mr Tony Nwabunike.
According to him, with the leadership roles being played by women, I foresee a woman becoming the next President of Nigeria.
"The executives should ensure that a larger part of women in the maritime industry are part of the membership of WIMAfrica-Nigeria.
"The executives should reach out to other women and improve on sensitisation because if you do not tell people about the organisation, they will not be aware of your activities.
"Publicity is very important because you cannot promote your name by yourself,'' Shittu said.
He urged WIMAfrica-Nigeria to create room for more women members to join, saying that the association could meet its expectations when it has a large membership.
Shittu, however, pledged his support for the association to achieve its mandate.
Nwabunike also commended the laudable roles being played by the executives of WIMAfrica-Nigeria in developing the maritime sector.
The ANLCA chieftain said that the President, WIMAfrica-Nigeria, Hajia Bola Muse, had successfully brought women in cargo clearing business together, saying that this had improved their participation in the Customs Brokers' profession.
"Muse has enabled us to know the impact of women in our lives and our businesses.
"Many times people used to think that women were not capable of what men could do but it was not true.
"I believe that women can even do more because they give genuine advice more than men,'' he said.
Further, Nwabunike urged members of WIMAfrica- Nigeria to continue with the commitment of touching the lives of rural women in shipping, saying that it would go a long way in attracting more female into the profession.
He also promised to support the association to bring in more female youths into the profession with the hope of reducing unemployment in the country.
Earlier, Muse recalled that the association was established in Luanda, Angola, on March 25, 2015, following a request made by Dr Nkosazana Dlamini-Zuma, Chairperson of the Africa Union (AU).
Muse said that Dlamini-Zuma had encouraged the development of a continental platform for African women in the sector.
She said that Africa Union took cognisance of African women's total development in a decade with key objectives which include: introduction or measures for poverty alleviation, enhancing entrepreneurship for women and promotion of economic empowerment.
Muse noted that WIMAfrica was a central institutional framework for training, capacity building, cooperation and entrepreneurial development of African women in the maritime sector.
"WIMAfrica-Nigeria, a sub-chapter of WIMAfrica adopted the maritime strategy 2050 to contribute to the building of Africa's blue economy.
"Within seven years, WIMAfrica-Nigeria has been able to participate in the Global Recycling Day, International Women's Day, and attendance of conference in Sweden.
''It has also organised three successful trainings for members and had recorded entrants of new members within and outside Lagos,'' she said.
Muse, however, solicited the support of ANLCA with regards to the Annual Conference of the association scheduled for Oct. 15.
She, however, solicited the help of ANLCA executives to encourage more females to join WIMAfrica- Nigeria to broaden their knowledge and improve networking to enhance their capacity.