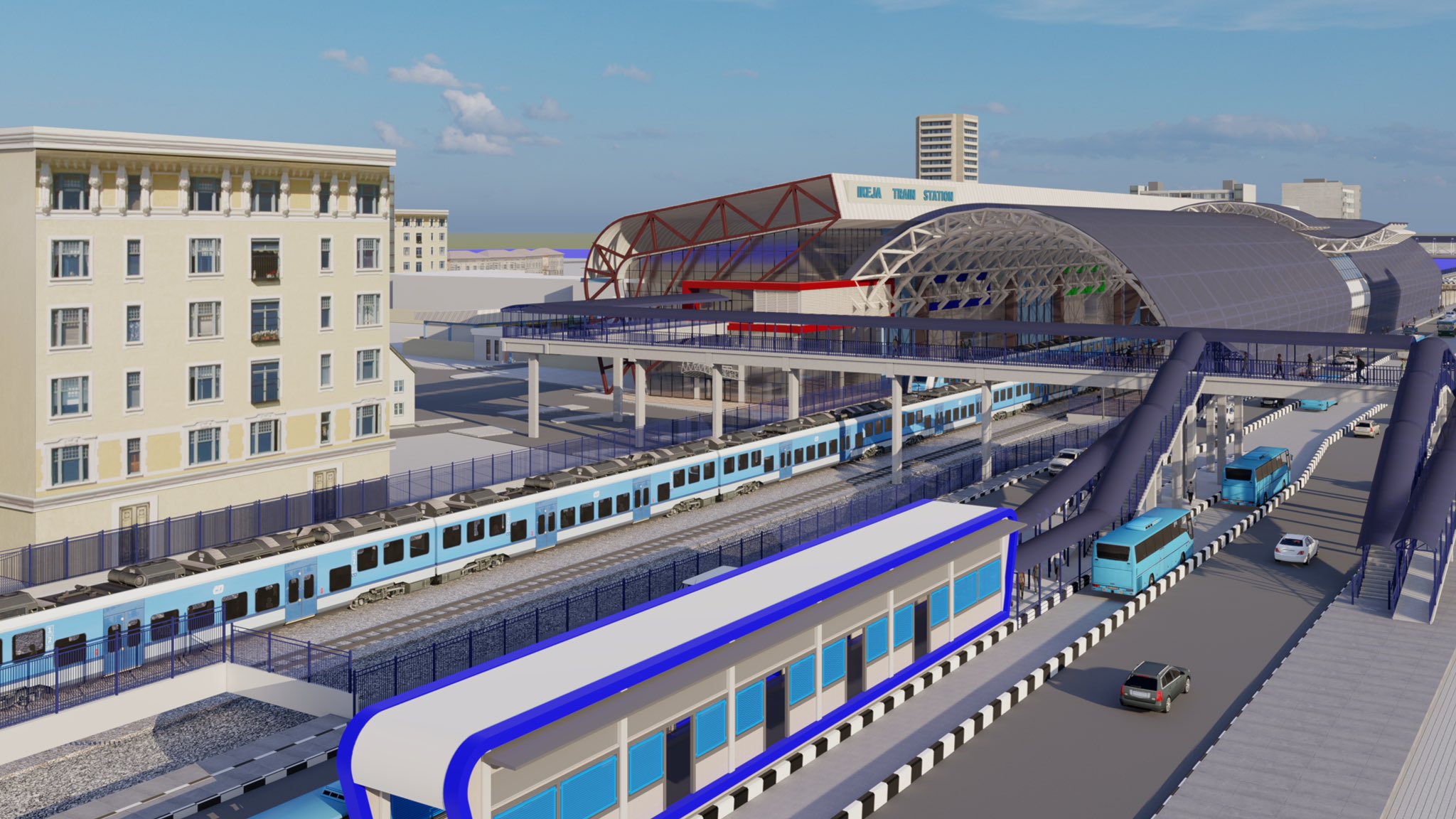 Yemisi Izuora
The Federal Government is initiating measures that will provide an air-rail connection between the international and domestic terminals at Murtala Mohammed International Airport in Lagos.
Already, the Lagos State Government has signed a Memorandum of Understanding (MoU) with the Federal Airports Authority of Nigeria (FAAN) on the 9km Airport-Shasha-Alimosho link Road to be constructed by the state.
Minister of Aviation Hadi Sirika disclosed the rail plan during the signing of the MoU with Lagos state Governor Babajide Sanwo-Olu at the commissioning of the new Murtala Muhammed International Airport Terminal by President Muhammadu Buhari on Tuesday.
Sanwo-Olu, said "So after your speech Your Excellency, we are also forming another partnership which is how do we solve access to this international corridor, how do we bring passengers going through the traffic rigmarole in Lagos, how do we make sure they have a worthy journey experience?
"So that is why the partnership between the Lagos State government and FAAN representing the Ministry of Aviation is also something we are truly proud and happy to be part of. So what we are about to do is about opening up other alternative routes that would bring people to the airport that would make communication and journey time into this airport delightful.
The Minister said," In this administration, we will be constructing an air-rail connection between the domestic and international airports to shorten traffic time between the two and we will be partnering the Lagos state government to see that to fruition.
Once this happens passengers will not need to leave the terminals to catch connecting flights and be stuck in traffic in between but will have a smoother, less challenging transition and aid create the hub status the MMA has strived for many years.