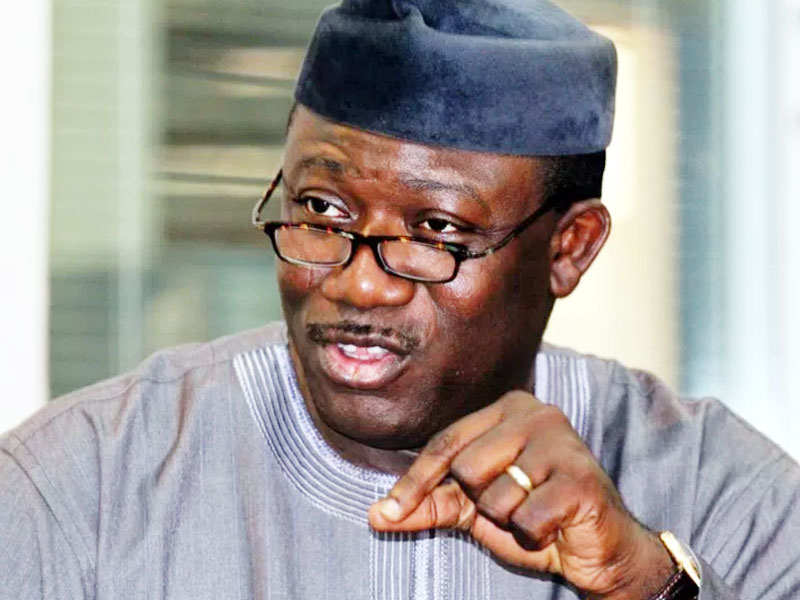 Joseph Bakare
The Nigerian Governors' Forum (NGF), is confident that the supplementary budget of the federal government will go a long way to deal with rising insecurity across the country.
The Governors therefore commended President Muhammadu Buhari for securing funds to purchase weapons for security agencies to end insurgency and criminal activities.
The chairman of the NGF, Dr Kayode Fayemi, while speaking with the media after a closed-door meeting with Buhari in Abuja, on Monday, March 29, said the security agencies are being equipped with modern gadgets and weapons to enable them provide adequate security to citizens, including farmers to avoid food crises in the country.
He stated that State Governors were disturbed by the activities of bandits who constituted serious threats to agricultural activities in some parts of the country.
The NGF chairman said: "We are very concerned about that; and it was one of the issues that came up in my discussion with the president.
"For us, there's no use giving just verbal assurances; farmers need to see concrete action on the ground, dedicated to protecting them in doing their businesses.
"That is why the majority of our states are very focused on the National Livestock Transformation Plan; that would confine those who want to graze their cattle to a dedicated space; rather than roaming around and destroying crops, leading to conflicts.
"But before that comes to fruition, on a state-by-state basis; we are all working hard and we need a wider strategy to enable us to achieve food security; because if we don't make concerted efforts; we will definitely end up with food shortage in the country."
According to him, the president will be sending a supplementary budget to the National Assembly; meant to secure funds for the procurement of more equipment and modern weapons for the country's security agencies.
He said the president wanted an accelerated action on the budgetary request; so as to fortify the military in their effort to end insurgency, banditry, and; other criminal activities across the country.
Fayemi also commended the new Service Chiefs for being proactive in carrying out their duties; as well as the synergy existing among them.
According to Fayemi, the collaboration between them will lead to more successes; in the fight against insurgency.