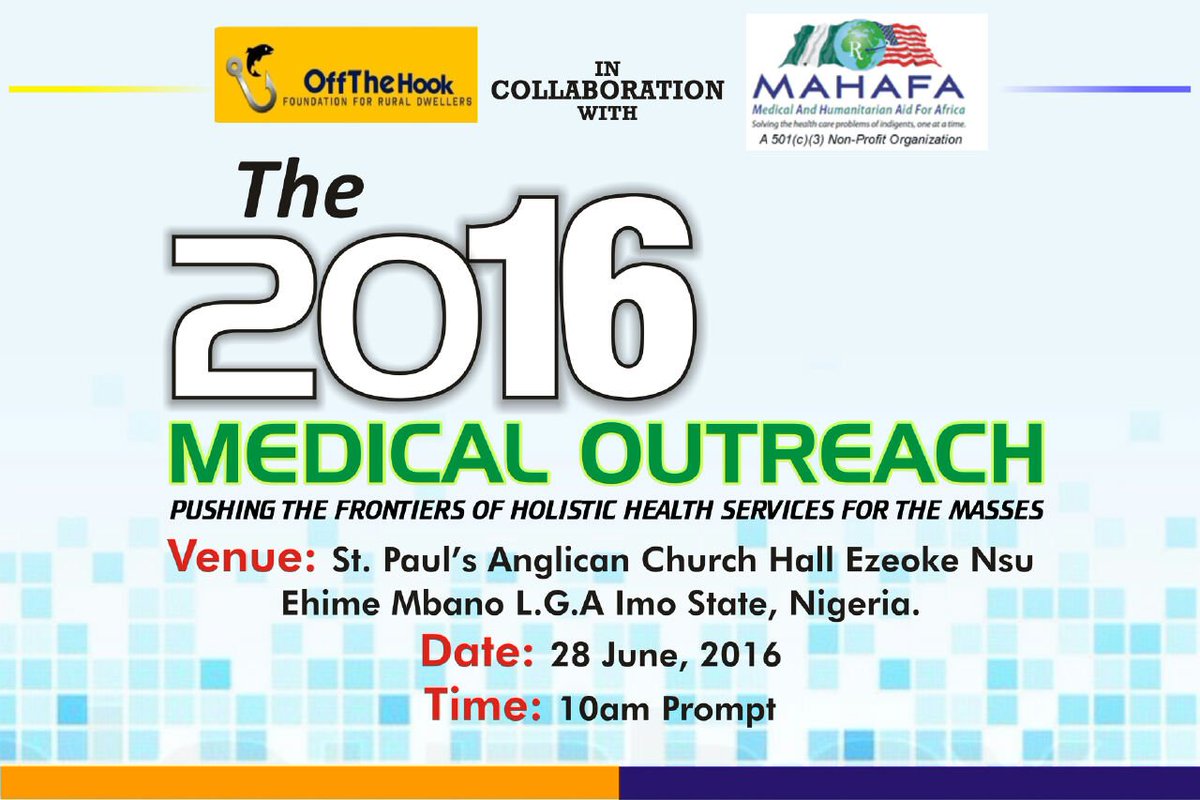 Yemisi Izuora 
 A non-governmental organisation, Off the Hook Foundation for Rural Dwellers, has promised to alleviate the sufferings of 108 widows and vulnerable rural dwellers in Imo State.
Founder of the NGO, Mrs Ugoeze Nwamara-Ogbonna, who disclosed this in Lagos, said the programme was targeted at improving the quality of lives of the  rural dwellers especially women, widows and the aged through entrepreneurial, skills acquisition and training.
She said that the programme, which scheduled to hold in Umueze-Chokoneze Autonomous Community of Ezinihitte ( Mbaise) LGA; Imo State be executed in parthership with USAID , ORPHANS organisation (WEWE) and the medical mission (MAHAFA) .
The founder appealed to corporate organisations and individuals to support its programme in alleviating the sufferings of widows and rural dwellers.
The group, according to her, appealed for support by way of donation of used and unused clothes, sewing machines, grinding machines, farm implements, and food items to the widows.
"This is aimed at making the 2018 International Widows Day a remarkable event.
"There is no better time to reach out to the widows and vulnerable rural dwellers than now, nothing is too little or too big," she said.
The International Widows Day is a United Nations ratified day of action to address the "poverty and injustice faced by millions of widows and their dependants in many countries".
The day, which takes place annually on every June 23, was established to raise awareness on the issue of widowhood.
The significance of June 23 is that it was on that day in 1954 that Shrimati Pushpa Wati Loomba, mother of the foundation's founder, Lord Loomba, became a widow.
Nwamara-Ogbonna said that her organisation would on June 18 donate various empowerment items to no fewer than 1,000 widows from 27 local government areas of Imo in commemoration of the day.
She said that the foundation, being a charity-driven, non-profit organisation, was poised to enhance the living standard of the vulnerable in the rural communities.
According to her, the foundation's programmes include advocacy and encouraging quality primary and secondary education under the platform of pupils and students parliamentary session.
"Care and support for our senior citizens in a care home environment in time of loneliness, while utilising their potential in promoting, preserving and showcasing our most cherished dying cultural heritages.
" Eradicating extreme poverty and hunger through youths and women mentoring, training, empowerment, skills acquisition, among others,'' she said.