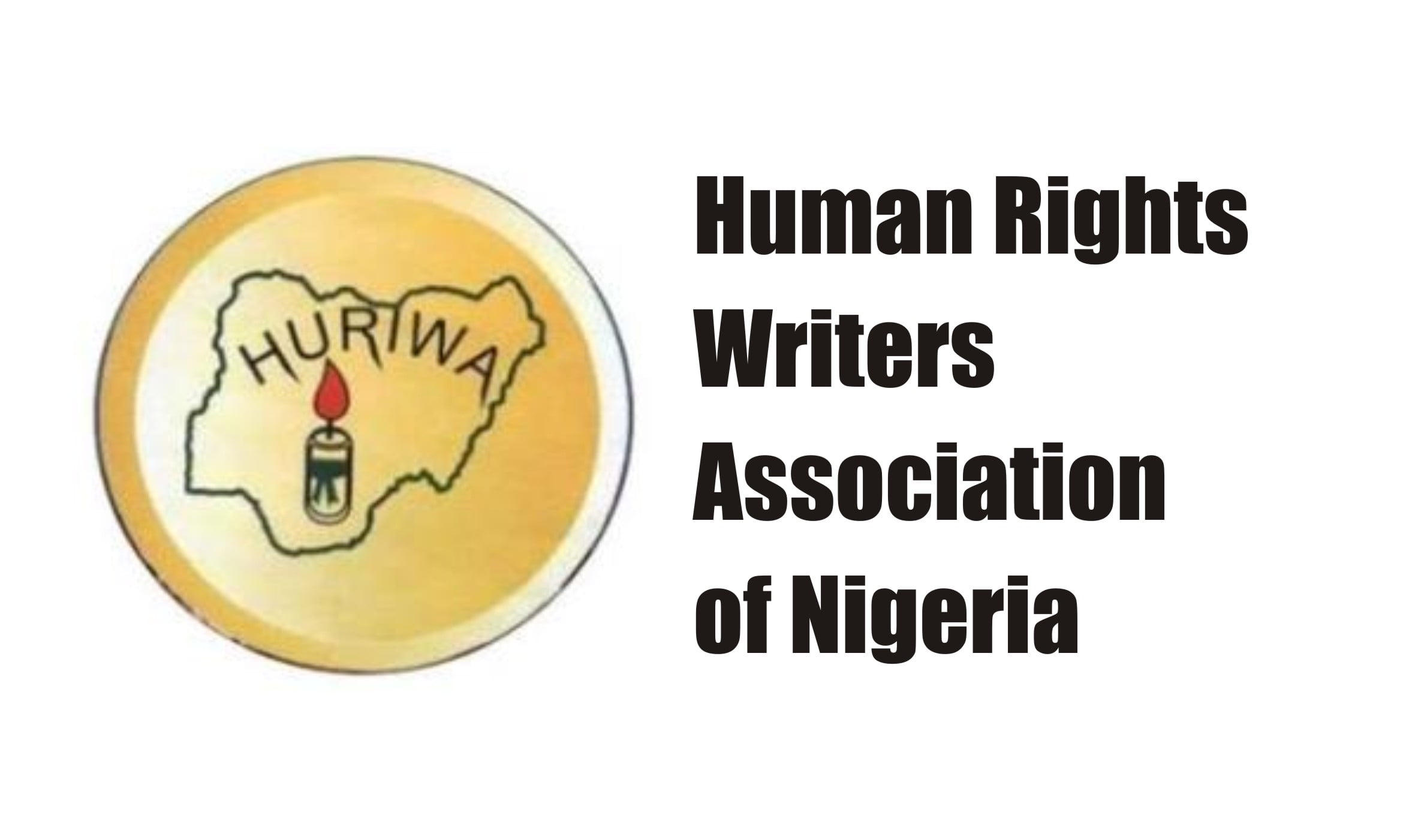 …Calls For Fair Poll In Anambra
Hyacinth Chinweuba
The Human Rights Writers Association of Nigeria, (HURIWA) has asked the proscribed Indigenous Peoples of Biafra (IPOB) to withdraw the order to stave off the imminent collapse of South East's economy.
Also, HURIWA asked the Independent National Electoral Commission (INEC) not to manipulate the governorship election in Anambra State this weekend but to conduct a free, fair, transparent election to avoid unnecessary litigation or inconclusive election.
HURIWA said it is legally obligatory on the electoral umpires to deliver transparent election or lose their credibility.
In a media statement by the National Coordinator Comrade Emmanuel Onwubiko and the National Media Affairs Director Miss. Zainab Yusuf, HURIWA, stressed that whereas non-violent civil action such as sit-at home is permissible in a democracy, the Rights group said shutting down an entire economy of a region as strategic as the South East of Nigeria is not in the commercial, economic, political and strategic interest of Igbo nation.
"It is our considered opinion that the weeklong civil protest will only succeed in multiplying the economic pains of the extremely marginalized Igbo speaking people and emasculate the economic well-being of Igbo nation to a devastating extent that there would be hundreds of thousands of job losses and these economic adversities will pave way for unprecedented rise in organized crime.
"We plead with the leaders of the Indigenous Peoples of Biafra not to precipitate the eventual commercial suicide of the Igbo nation which is exactly what haters of Igbo nation have always wanted just as the Rights group said the weeklong sit-at-home will unleash grave consequences that may take the next two decades to recover. We appeal for greater restraint and urge that the order be withdrawn forthwith".
HURIWA described the one week sit-at-home protest as an agenda designed to cripple the Igbo economy and can not be said to be an effective tool to lobby for the release of the detained leader of the proscribed Indigenous Peoples of Biafra (Ipob) Mazi Nnamdi Kanu whose illegal incarceration is unconstitutional and amounts to a crime against humanity.
HURIWA recalled that the Indigenous People of of Biafra (IPOB) had declared one week sit-at-home protest from November 5 to November 10, to prevail on the Federal to release its leader, Nnamdi Kanu.
The order is coming at a time when Anambra State is preparing for its governorship election, which comes up on November 6.
IPOB's Media and Public Secretary, Emma Powerful disclosed this in a statement made available to our correspondent in Awka, Anambra State on Saturday.
Powerful said, "Following the adjournment of our great leader Mazi Nnamdi Kanu's court case to 10th of November 2021, by the Federal High Court, Abuja, we the great movement and family of the Indigenous People of Biafra wish to inform Biafrans, friends of Biafra and lovers of freedom that IPOB will lock down Biafraland from 5th of November to 10th of November except Sunday, November 7th, a day our people worship the Almighty God if the Nigeria Government fails to release our leader unconditionally before 4th of November 2021.
Our leader, Onyendu Mazi Nnamdi must be released unconditionally on or before November 4, 2021 because he has not committed any offense known to any law. Failure to release our leader Onyendu Mazi Nnamdi Kanu on or before November 4, 2021, our one week Sit-At-Home begins on November 5, 2021 till November 10."
HURIWA is thereby reaffirming her conviction that proceeding with the agenda of shutting down the economy of the Igbo nation is not appropriate and will bring only agony, pains and desolation to the Igbo speaking nationality.
HURIWA specifically charges the Independent National Electoral Commission to be fair, transparent and accountable so the gubernatorial poll in Anambra State will be adjudged credible and acceptable or else the entire INEC will no longer be trusted to deliver a peaceful general election in 2023.
HURIWA said: "INEC summarizes its mission this way: "to serve as an independent and effective Electoral Management Body (EMB) committed to the conduct of free, fair and credible elections for sustainable democracy in Nigeria".
"The mission of INEC is to serve as an independent and effective EMB committed to the conduct of free, fair and credible elections for sustainable democracy in Nigeria. The vision of INEC is to be one of the best Election Management Bodies (EMB) in the world that meets the aspirations of the Nigerian people."