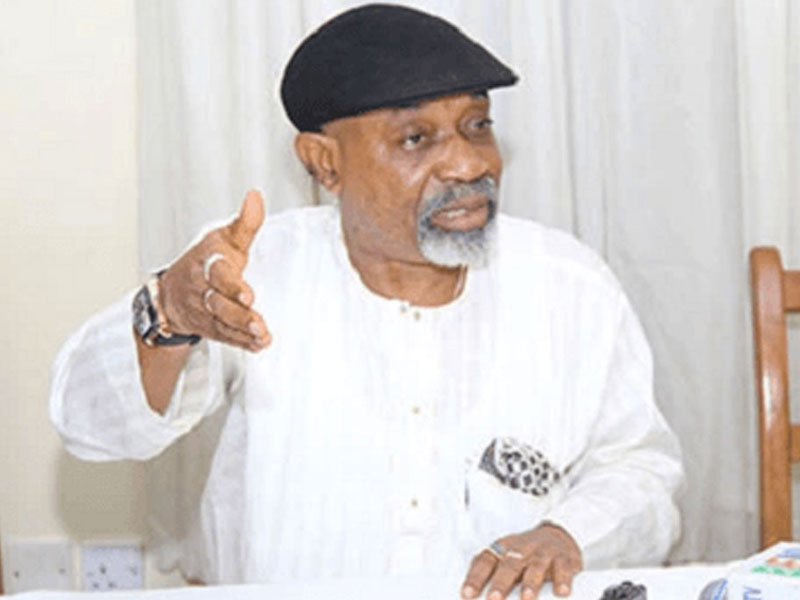 Tunde Bakare
The leadership of the Nigeria Labour Congress has suspended the ongoing strike in Kaduna state to honour the Federal Government's invitation for a meeting scheduled to hold on Thursday, 20 May, 2021, with a view to resolving the face-off between the congress and the Kaduna state government.
Kaduna state workers had embarked on a five-day strike action, to protest against the decision of the state government to lay-off thousands of civil servants in the state.
The President of the Congress, Ayuba Wabba, leading the protest had insisted that there was no going back on the strike action which began on Monday.
However, the Minister of Labour and Employment, Chris Ngige, on Wednesday invited the Governor of Kaduna State Nasir El-Rufai and the leadership of the union to a meeting in Abuja.
In a statement issued by the Deputy Director, Press and Public Relations, Ministry of Labour and Employment, Charles Akpan, the Minister directed the two parties to maintain the status quo ante bellum pending the resolution of the issues in contention.
It read, "Sequel to the strike prompted by the Nigeria Labour Congress (NLC) one of the federations of Trade Unions in Nigeria, I am therefore constrained in the exercise of my powers as the Minister of Labour and Employment, under the Trade Disputes Act, CAP. T8, Laws of Federation of Nigeria (LFN) 2004; to invite you and your top officials to the emergency trade dispute conciliation meeting."
The letter added, "Between the transition period for the meeting, you are please requested to maintain the status quo ante bellum this dispute so that the enabling climate for the resolution of the issues in dispute will not be hindered by the creation of new issues.