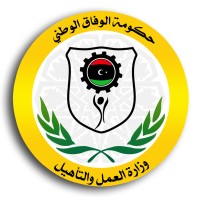 The Libyan Ministry of Labour and Rehabilitation has asked all employers, whether public or private, as well as foreign workers to regularise their situation within 30 days.
In a statement issued on Tuesday, the ministry asked those concerned to obtain a health and fitness card from centres designated by the Ministry of Health.
It also called for the conclusion of an employment contract between the worker and the employer and its certification at the Ministry's Labour and Rehabilitation.
The Ministry stressed the need to register the contract at the offices of the Tax Directorate, as well as the Social Security office.
It also called on those concerned to apply to the passport sections and services to complete the procedures for obtaining a residence permit for work purposes on the basis of the approvals issued by the Ministry of Labour and Rehabilitation.
In order to complete the regularisation of the situation of each worker, the Ministry stipulated that the profession should be one authorised to be exercised by non-Libyans, in accordance with the decision of the Minister of Labour and Rehabilitation and the legislation in force.
The Ministry has confirmed that it will implement all strict legal procedures against violators, in accordance with the laws and legislation in force.
Hundreds of thousands of workers are settled in Libya where they are engaged in various trades and professions and come mainly from neighbouring countries such as Tunisia, Algeria, Egypt, Sudan, Niger, Chad, but also from Morocco, Asian countries and other parts of the world.
With the assumption of office of the new government and unification of state institutions, the prospects for the reconstruction of Libya after more than a decade of insecurity, with the return of foreign companies, are attracting a large foreign workforce that finds employment opportunities in the oil-rich country. (PANA/NAN)