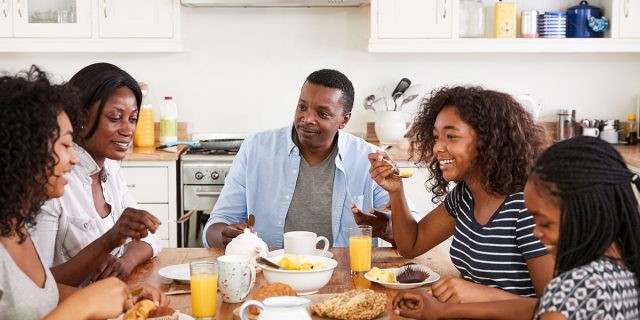 A Nutritionist, Mrs Ummusalama Dahiru, on Thursday admonished husbands to shun the habit of eating outside, and instead, strive to improve the quality of food  in their homes.
Dahiru, the Chief Executive Officer of Ummu's Kitchen, gave the advise in an interview with the News Agency of Nigeria (NAN) in Kaduna.
According to her, the habit of some married men who often feed outside their homes, is having a negative effect on the health of their families, who are often fed with less nutritious food.
She explained that if such married men minimised or jettisoned the habit, they would channel their resources towards providing quality food in their homes, thereby reducing rate of malnutrition in their families.
Dahiru recalled that in the early days and few years back, married men used to eat with their families, but that the practice was changing very fast.
"We are facing this kind of problem,  most especially in the North; a man goes outside to eat garnished meat, fish, thick tea and all sorts of delicious and nutritional value-added foods, while leaving his family at home with white rice,  pepper and oil.
"You will see a man looking very healthy and strong, while his wife and children are frail and emaciated.
"It is not a crime for a man to eat outside, but should take home, what he eats outside, for us to have a healthier society," Dahiru said.
She pointed out that a lot of religious leaders had always been preaching fairness , but some men would rather wish good things for themselves only.
She commended Kaduna State Government for keying into the school feeding programmes of the Federal Government, and urged other states to do same. (NAN)