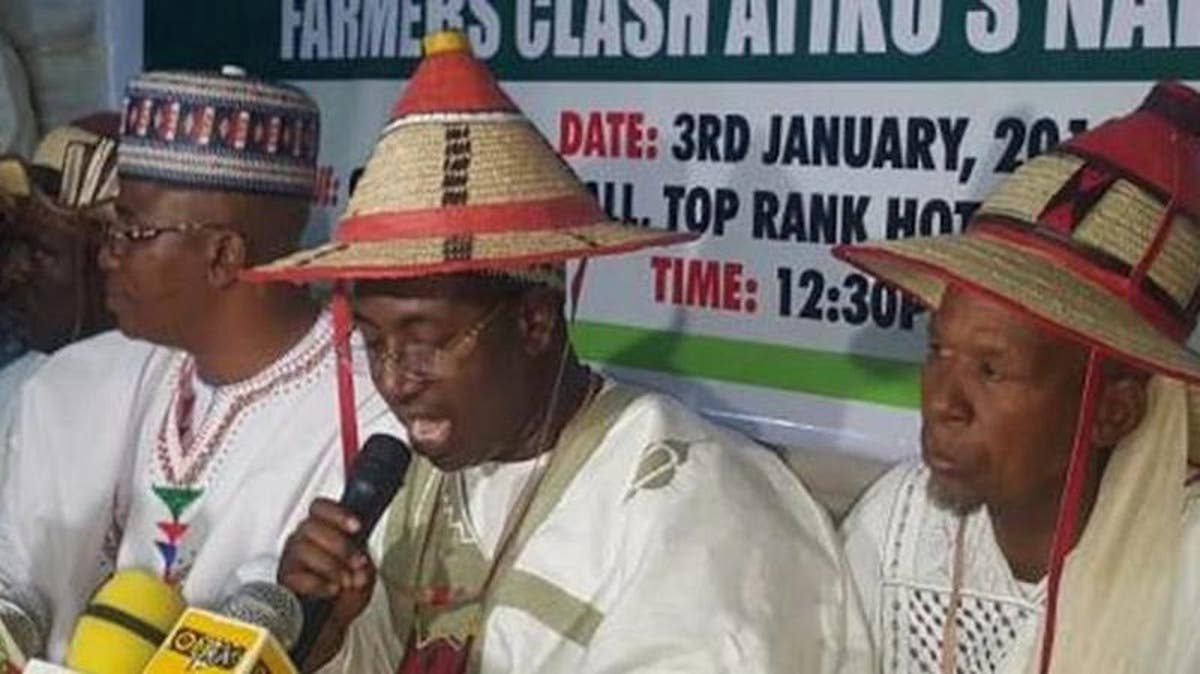 Ikenna Atanah
Miyetti Allah Breeders Association of Nigeria in Ondo State has advocated establishment of ranches to end frequent herders/farmers clashes.
They said open grazing has escalated the clashes in recent times.
The Chairman of the Association in the state, Alhaji Bello Garba, stated this on Wednesday, March 10, in Akure.
Garba, spoke during a public hearing on a Bill to regulate rearing and grazing of livestock; as well as provide for the establishment of ranches and other related matters.
He said that the Association would support any peaceful move to address the issue in the state; also adding that farmers and herdsmen must carry out their respective activities without clashing.
According to him, the Association has appealed to the State Government to register Fulani men in all the local government areas of the State.
Mr Ibrahim Abdul-Rahman, the Assistant Secretary of the Miyetti Allah in the State explained that open grazing had become obsolete and needed to be banned.
Abdul-Rahman asked all stakeholders to embrace the modern cattle rearing technique; saying that farmers and herders must allow peace to reign; considering the importance of both parties to the nation's growth.
Mr Gbenga Obaweya, the Chairman of Ondo State Agricultural Commodities Association (OSACA), said that it was a step in the right direction, adding that a foundation had been laid upon which other processes would be.
Obaweya noted that the body language of the State Government showed that it was ready to protect agriculture; and agricultural practices and put an end to the lingering clashes between farmers as well as herdsmen.
Declaring the public hearing open, Speaker of the State House of Assembly, Mr Bamidele Oloyelogun, said that it was aimed at enhancing peaceful existence in the state.
Oloyelogun added that if similar moves had been made in the past, it would have been a different story today.
"It is for peace to reign in our state. This record will go a long way; having effects even on the children yet unborn.
"Your memoranda and suggestions will be welcome. Please, feel free to air your views and bare your minds; but we must be objective and constructive," he said.
The Speaker said that the Bill when passed into law, would prevent arson as well as frequent clashes between farmers as well as herdsmen.
Oloyelogun explained that grazing would be regulated with the provision of modern techniques in animal husbandry.
He enjoined participants to shun sentiments and stop abusing one another, saying, "We are all one."