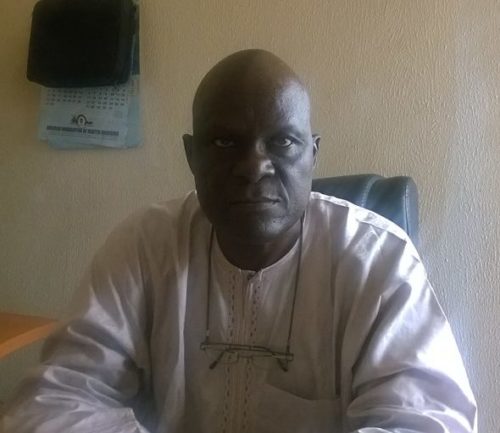 Hyacinth Chinweuba
The Nigerian Association of Master Mariners (NAMM) has appealed to federal government to take steps towards identifying some cadets whose training stopped half way with a view to registering and sponsoring them to attain their height in the shipping industry.
The president of NAMM, Capt. Tajudeen Alao who stated this recently in Lagos, said this had become pertinent as cadetship is a long term programme which is capital intensive in nature.
Alao added that it was not something to be achieved between one and six years even as he observed that Nigeria had a lot of people in that line.
While pointing out that there were people who were cadets ten years ago, the NAMM boss stated that government needed to know where they were now, what level they had attained as well as how it could sponsor them to go higher adding that that was the challenge even as he recalled raising this issue in 2009 at NIMASA retreat which nobody paid attention to.
"There are people who could not continue because it is an expensive venture, who are sailing as middle class officers and they had their sea time. So, they should look for them, give them the support, give them scholarship, NPA could recruit them so that they can go further and go for higher qualification. There are two things; the kind of trade that you are engaged in determines the exam you sit for. You cannot be in coastal trade and you will be doing international exam because you do not have the right exposure".
He suggested that retired officers of the Nigerian Navy who retired in the rank of Commodore, Admiral and so on could be co-opted into the cadetship programme and be made to start training afresh on commercial vessels and thereafter take the required examination to qualify them to do the job.
"A serious nation, once you know you have shortage in this area, you take a temporary measure and then put in a long term measure. Now, we have a long term measure but for the gap in five year time, we have not done that and even when you attain this certification, you need exposure, you need to work with and gain the experience", he said.
While admitting that the federal government was on the right track by establishing the cadetship programme, he however argued that it was a long term measure and that government needed to take a temporary measure to take care of obvious shortage in the industry.
On the inability of the country to make the International Maritime Organization (IMO) White list, Alao maintained that for him, the criteria for attaining the IMO White list should not be by lobbying but rather by showcasing what you have on ground saying that "It is what you have on ground that you submit because it is based on geographical spread".
"So, in West Africa, how do we beat the other countries like Ghana, Liberia and one other country? We have domesticated all the conventions, we should look back at those things we didn't get right in the past and get it right. We were there before and then they threw us out and those are the things we need to put in place.
"If there are certain lapses, we need to close them before the next audit, once we have done that, we have every right to compete. It is not the number of delegations we carry to IMO because we are bonafide member of IMO. I think the people that were saddled with authority are trying because government changes", he concluded.