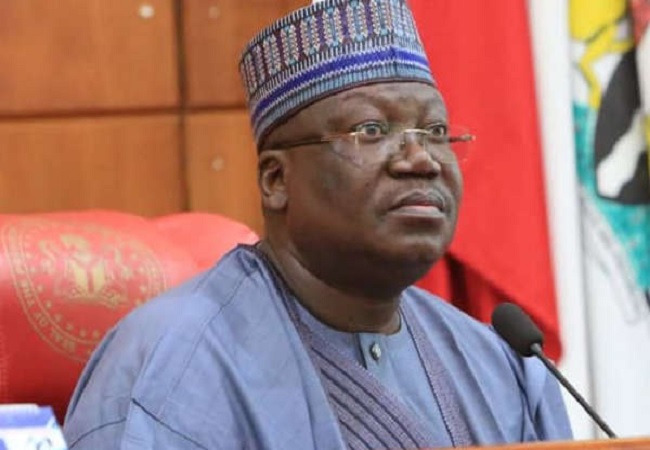 Joseph Bakare
The Senate President, Ahmed Lawan has given the full assurance that the Senate would pass the Petroleum Industry Bill before the end of June 2021.
Speaking at the 2021 Nigeria International Petroleum Summit on Monday, Lawal said that the 9th National Assembly is and will remain committed to ensuring that the President Muhammadu Buhari's administration gets the needed legislation in revitalizing the country's hydro carbon sector.
According to him, past administrations have failed in their efforts to pass the Bill, due to lack of collaboration between the legislative and executive arms of government.
He said, "We had thought that the PIB would have been passed by May, but we needed to be fair in listening to everyone.
"Our expectation is to pass the PIB in this month of June by the grace of God.
"Today the National Assembly and the executive arm of government are working together to ensure the passage of the Petroleum Industry Bill."
Lawal speaking further, said that all hands are on deck to create an enabling environment for industrial growth, stating that it is time Nigerians benefit from the endowment of the nation.
He further noted that with the engagement of relevant stakeholders and host communities, the final product of the Bill will be acceptable to everyone.
"While we are guided by one principle, that the hydro carbon endowment we have in Nigeria must give Nigerians the benefit of being a Nigerian, we are also conscious of the fact that it is a business.
"We need those businesses that are here to have a very good business environment, and therefore we need a competitive environment that will not only retain those business but also attract others.
"So we need to make sure that Nigeria's environment is competitive enough, and that is why we have allowed for so much consultation," he said.
Also speaking, the Speaker of House of representatives, Femi Gbajabiamila in his remark noted that the Bill has been greeted with diverse interests, which is not in line with the national interest.
According to him, the Bill which was initiated about 20 years ago, had suffered setback for failure of legislative arm of government to get the process right.
"There are diverse and conflicting interest on the Bill, and I believe those interest must be put together side by side.
"Nobody is trying to drive anyone out of business, but we are expected to encourage businesses whether foreign or local, or community based.
"It is the duty of the National Assembly to seek the most important for us, and that is the National interest. That we will look at to strike a very delicate balance in this industry," he said.