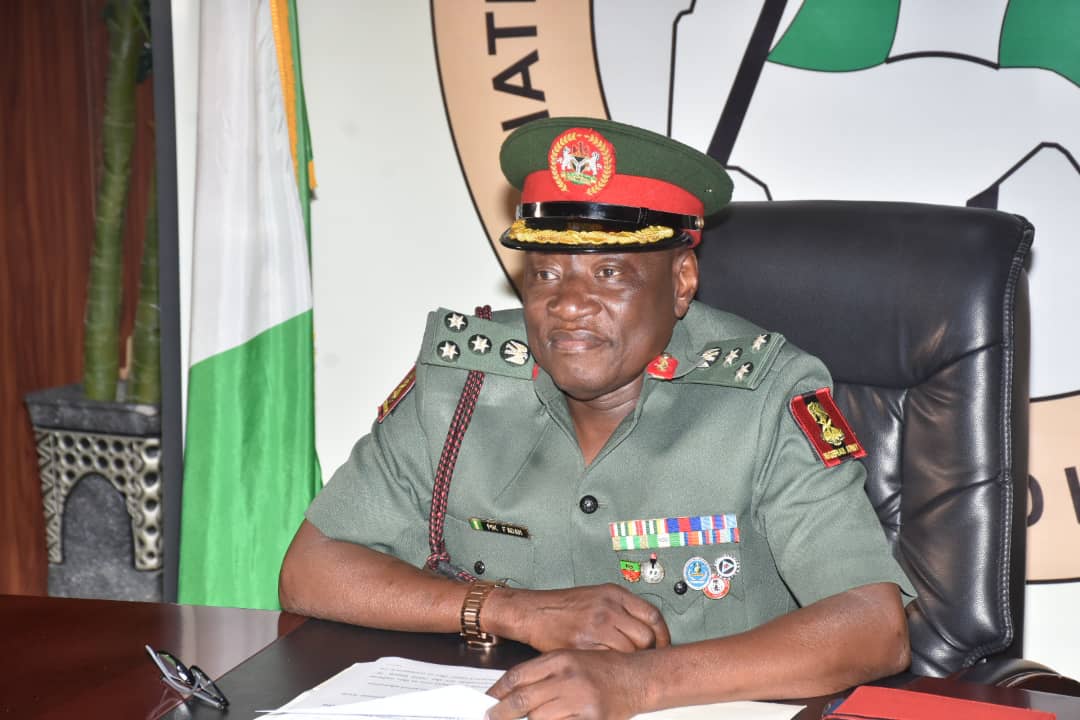 Richard Ginika Izuora
The Director General of National Youth Service Corps, Brigadier General Muhammad Kaku Fadah, has called on Corps Members to stick to NYSC Byelaws at all times in order to have a hitch-free service year.
Fadah, gave this advise while addressing the 2022 Batch 'B' Stream One Corps Members during his visit to the FCT Orientation Camp in Kubwa, Abuja.
He enjoined them to use the opportunity of the three weeks Orientation Course to initiate good relationship among themselves in order to promote national unity which the Scheme was established for.
Fadah urged the Corps Members to participate actively in all the four cardinal programmes of the NYSC namely; Orientation Course, Community Development Service, Place of Primary Assignment and Winding-up/Passing-Out, so as to leave positive legacies in their host communities.
He urged them to abide by all camp rules, adding that anyone that violate the rules would be sanctioned accordingly.
General Fadah also advised the Corps Members to be conscious of their safety and avoid unauthorised journeys.
"I implore you to sustain high level of discipline and enthusiasm and also familiarize yourselves with the provisions of the NYSC Act and the NYSC Bye-Laws. You must comply with all camp rules and regulations and continue to distance yourselves from cultism, drug abuse and other social vices.
You should also avoid using the social media for spreading fake news, fueling of hatred and other negative purposes.
I also encourage you to avail yourselves of opportunities for self-employment offered through our Skill Acquisition and Entrepreneurship Development (SAED) programme by choosing from any of the skill areas and make yourselves available for the training.
You are to also adhere strictly to the COVID-19 preventive measures throughout the Orientation period", Fadah said.