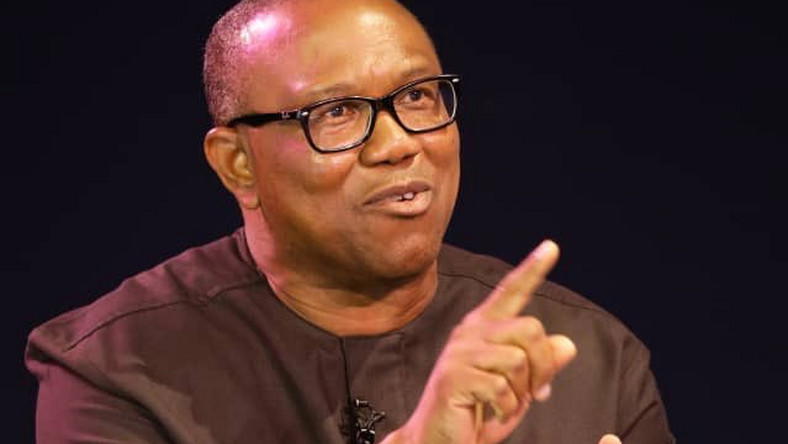 Moses Ofodeme
People's Democratic Party (PDP), presidential aspirant in the 2023 Presidential election, Mr. Peter Obi, has demanded that more attention be given education at all levels.
Obi, gave the advise during the Pastoral Visit/Feast Day of St. Patrick's College, Awka.
Speaking through his Media Adviser, Mr. Valentine Obienyem, who represented him, Obi insisted that education was the best legacy nations bequeath their children. "Countries that are doing well are countries that do not joke with education, while those that joke with it end up breeding anarchic children that would only add to mounting problems, as we are experiencing in Nigeria today," Obi said.
In his homily during the Mass, the Proprietor of the School, Bishop Paulinus Ezeokafor, urged students of the school to place God first in all that they do. The Bishop who said he would not stop commending the Priests and other student formators, encouraged them to keep sticking to the best Catholic tradition marked by godliness, discipline and virtues.
Speaking during the event, the Manager of the school, Rev. Fr. Celestine Anaekwe, thanked the Bishop for his continued support. He also thanked the parents for their efforts to bequeath their children the best education for which Catholic schools were known.
Fr. Anaekwe, in a special way, thanked Mr. Peter Obi, whom, he said, had always been there for them. In his words: "Mr. Peter Obi laid the foundation for us to start flying to national competitions. He gave us the set of computers and generator set that helped us participate in our first online competition in which our students represented Anambra state up to the National Level in Lagos where they did wonderfully well.
The school said that what they need now was a Language Laboratory, which would cost them N5 million.
Obi assured of his continued assistance, while calling for the support of men of goodwill for the school.