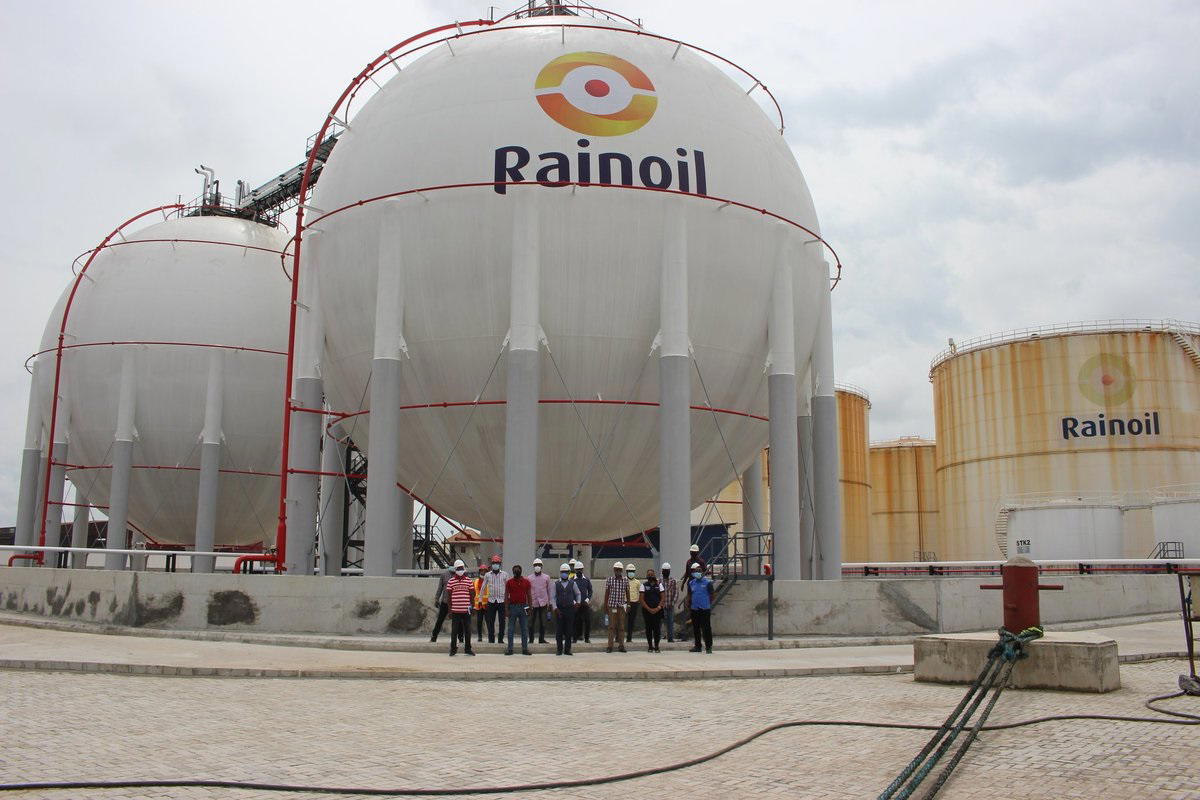 Yemisi Izuora
Key downstream oil and gas operator, Rainoil has announced an upstream Investment consideration plan as part of divestment into the country energy tripod sector.
The announcement was made public in Lagos on Thursday by Dr. Gabriel Ogbechie, Group Managing Director of the firm, while announcing events to mark the company's 25th anniversary.
Ogbechie said, "With a great sense of gratitude and pride, I announce the month of May marks the 25th anniversary of Rainoil Limited. From a leased station in Ipetu-Ijesha, Osun State, the Rainoil Group has grown to be an organization with extensive operational network and national reach."
He said the company has invested massively in the entire downstream value chain and is now moving to upstream sector to further consolidate its strong presence in the oil and gas sector of the economy.
"In the last 25 years, we have been able to achieve great feats in the downstream sector of the Nigerian Oil and Gas Industry. From the retail business, where we now have presence in 26 states with over 130 stations, to being the only player in the downstream sector with bulk storage facilities strategically located in three key locations in the country. We equally established the company, Rainoil Logistics Services Limited which drives the delivery of our energy products to our esteemed customers nationwide. We have also recently deepened Liquified Petroleum Gas, LPG penetration in the country with the launch of our ultra-modern 8000MT LPG storage facility in Ijegun, Lagos.
"On this auspicious occasion, I want to specially appreciate the valuable customers of Rainoil Limited. Your continuous support and patronage over the years has given Rainoil Limited the trailblazer status that we now undoubtedly have in this industry."
While reiterating the firms commitment to fill the voids in the energy sector, he said It is our mission to create superior value for you".
He said the company's subsidiary Norsworthy Farms and Allied Industries Limited for establishing the farm in the state, through the Governor of Delta State, Ifeanyi Okowa of Delta State, recently performed the ground-breaking of a 3, 000 hectare oil palm plantation and processing plant in Akwukwu-Igbo, Oshimili North Local Government Area of the state as part of efforts to boost agriculture in the state.
The farm which comprises 3, 000 hectare Oil Palm Plantation, is a 10-ton per hour palm oil mill, a palm oil refinery and a palm kernel crushing plant, will no doubt, change the face of Oil palm industry not only in the state but, the country.
Ugbechie said over N6 billion has been budgeted for the project.