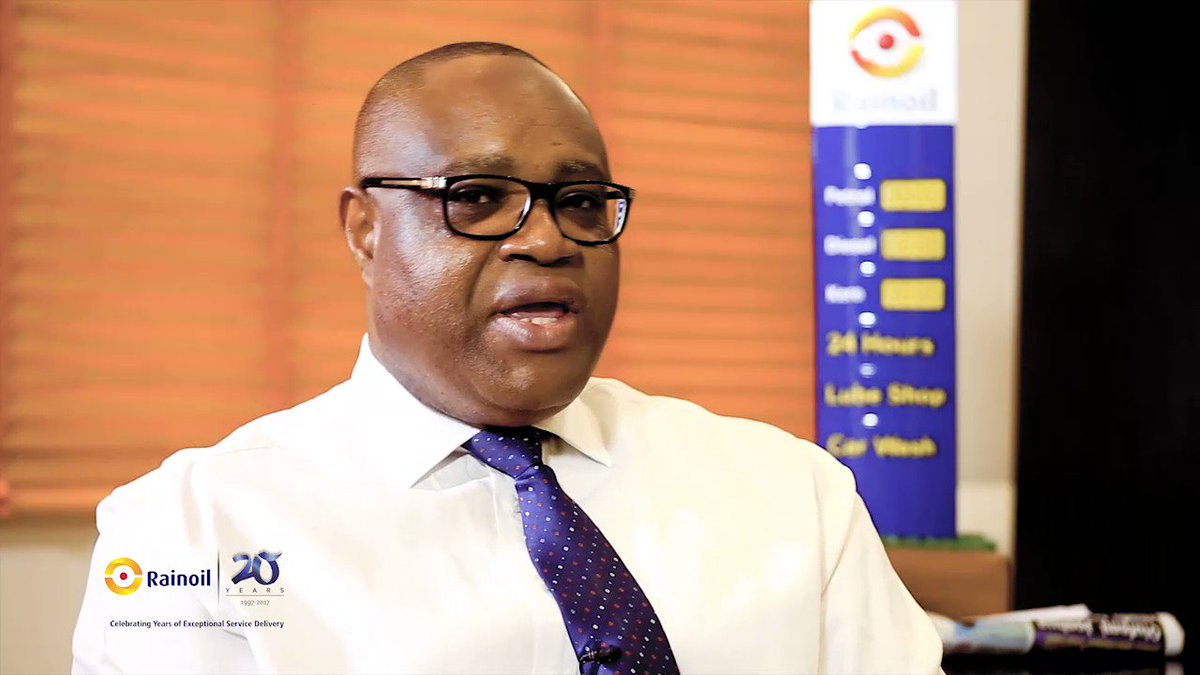 Hyacinth Chinweuba

The 2018 Rainoil Open Tennis Tournament featuring 180 players would end on November 17, at the Tennis Section of the Ikoyi Club 1938.
The Group Managing Director of Rainoil, Dr. Gabriel Ogbechie said the tournament was made an open one in order to add value to it and allow more top quality players to be involved
"The previous format of Tennis Masters was restrictive. It was meant for only the top eight male and top eight female players on the Nigeria Tennis Federation ranking.
"But since last year we decided to open it up. This year we featured top 64 male players as well as the top 32 female players on the NTF ranking to take part in it," said Rainoil CEO.
He said the company was passionate about tennis, which is why they have been sponsoring the tournament for ten years now.
"As a person I have played tennis since I was a child. I know that tennis is one game to encourage our young boys and girls to earn decent living for themselves. The top tennis players in the world like Roger Federer, Novak Djokovic, Rafa Nadal have each earned over $100million in the course of their careers. That is why we at Rainoil want to encourage our young ones to play the game."
Rainoil Limited is an integrated downstream oil and gas company. A prominent player in the Nigerian industry, the company's operations span across the downstream value chain of Petroleum Product Storage, Haulage/Distribution and Retail Sales. 
Their primary products include Petrol (PMS), Diesel (AGO) and Kerosene (DPK). Rainoil Limited was incorporated in November 1994. Commencing business as a petroleum products marketing company in May 1997, the company's assets base has grown over the last 20 years.