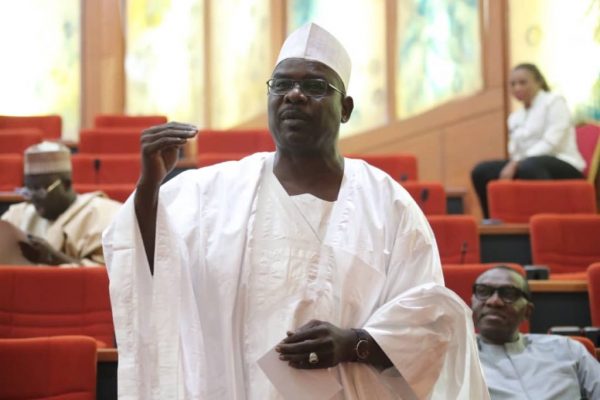 Hyacinth Chinweuba
The Chairman Senate Committee on Army Senator Ali Mohammed Ndume has assured the Nigerian Army (NA) of improved budgetary allocation in the 2022 appropriation year to further contain insecurity challenges in the country.
He gave the assurance during the oversight function visit by the Senate Committee on Army to Headquarters 81 Division.
Ndume, said "If we want to have good Nigerian Army, we have to alot more funds to them to do what they are expected to do.  The Chairman Senate Committee on Army disclosed that the Committee was on the same page with the Chief of Army Staff Lieutenant General Faruk Yahaya on the budget for the NA for year 2022. He said the issue has been discussed at high level and effort is ongoing to do something about it and that is why the appropriation is before the committee.
Ndume said the Committee had earlier visited River and Bayelsa States and was doing a follow up to see for themselves what is on ground in 81 Division area of responsibility. The Distinguished Senator disclosed that though all the demands of the NA can not be met 100 per cent but because of the priority given to security challenge the Committee would see what it can do to make sure the NA is effective through proper funding.
Responding the General Officer Commanding 81 Division Major General Lawrence Fejokwu said the Division is lending its voice to that of the Chief of Army Staff to call for more funding for the Force in view of the myriad of security challenge before the NA. He explained that the Army Chief had judiciously worked with funds provided for it to run the force
The GOC expressed his gratitude to the members of the Senate Committee adding that the Army have no doubt that political leaders are behind them and will continue to support them in the fight against insecurity. He further stated that the Division and its Area of responsibility is relatively peaceful and that the Division in collaboration with other Sister security agencies are taking proactive steps in maintaining peace in line with the Chief of Army Staff Vision.