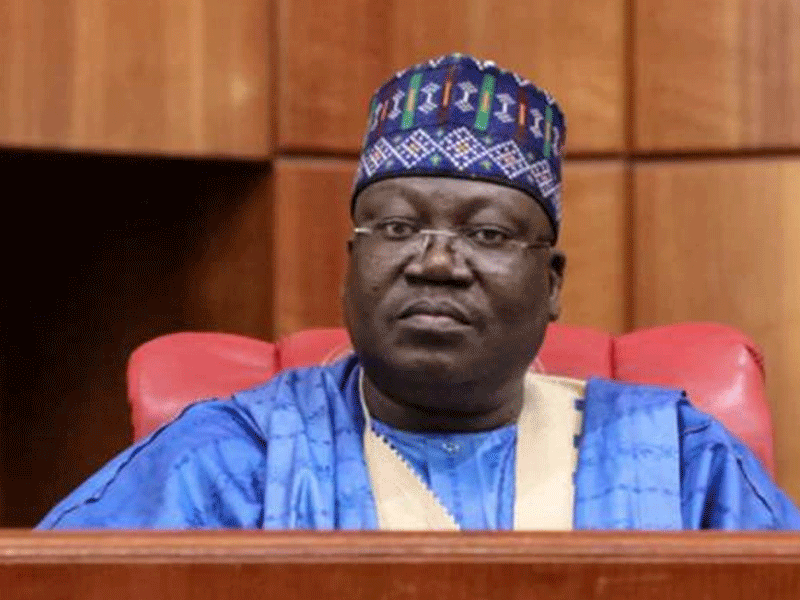 Joseph Bakare
The Senate President, Ahmad Lawan, on Tuesday, February 16, advocated for the promulgation of stiffer penalties for anyone caught in possession of firearm not legally procured in Nigeria.
According to him, the issue of insecurity across parts of the country would have been nipped; but for the continued illegal proliferation of firearms in the country.
Lawan stated this during his concluding remarks; after the Senate considered a Bill seeking to amend the Firearms Act, 2004.
The Firearms Act 2004 (Amendment) Bill, was sponsored by Senator Uba Sani representing All Progressives Congress from Kaduna Central.
He said, "The security situation would have been far better if we were able to control the proliferation of firearms in the country.
"This bill, like the sponsor mentioned, was passed in the 8th Senate. Now that we have brought it back, when it will be referred to the Committee – Judiciary, Human Rights and Legal Matters – they should engage with the executive arm of government to see where the issue is if that has not been done by the sponsor of the bill.
"But, I believe that there is no compromise for stiffer penalties for anyone caught with an illegal arm."
Lawan said, "The security situation can still be reversed, once we continue to remain focused and committed. And, for us in the National Assembly, it has been a very difficult time; probably the most difficult time, because our people face this daily security challenges; and, the question is always, what are you people doing?
"Unfortunately, the Legislature is limited in what it can do. It cannot implement, but it can talk about it, debate and insist on it.
"I believe that this Executive is ready to do something to improve the security situation. Now that we are seeing a different or an improved approach; maybe the end to the insecurity in the country is at sight."