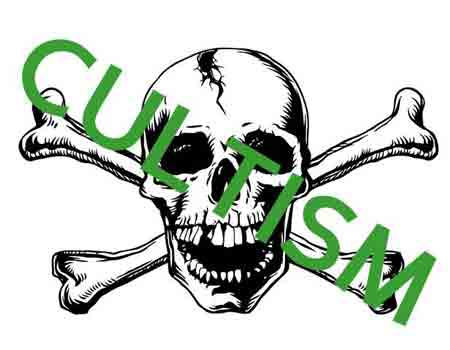 Rev. Fr. Godfrey Gopep, the Parish Priest of St. Finbers' Catholic Church, Rayfield, Jos, has advised youths to shun cultism and other criminal activities in the society.
Gopep, who gave the advice in his sermon on Sunday in Jos, decried the spate of criminal activities among young people in the society.
The cleric also decried the surge in drug abuse and alcoholism among the youths, adding that such vices would only bring shame to their themselves, families and communities.
He maintained that young people, who are supposed to be leaders of tomorrow, had tarnished and mortgaged their future by indulging in worthless and evil acts.
"It is quite unfortunate that we are witnessing an increasing level of social vices particularly among young people.
"Most of these youths are baptised Christians with good parents who gave them proper upbringing but they have derail.
"We see most parents who sacrifice their resources, energies and what have you, to give their children a good life, but these children will in turn abandon those good legacies layed for them by embracing evil lifestyles.
"They become cultists, kidnappers, armed robbers, drug addicts, school drop out, and engage in all of sort evil doings.
"Today, I call on young people to shun all these evil acts and turn a new live; you should engage in meaningful ventures that will be beneficial to yourselves and the society in general," he advised.
Gopep also called on Christians to show total commitment and dedication in their work places, adding that "God abhores laziness and dereliction of duties".
"You must be committed in your work places; you can't be collecting salaries and abscond from duty all the time.
"As Christians, you must be shining examples in everything you do; it is evil to collect pay for a work you didn't do.
"While we complain about the shortcoming of government, let us also thrive to do our part as good citizens," he said.(NAN)