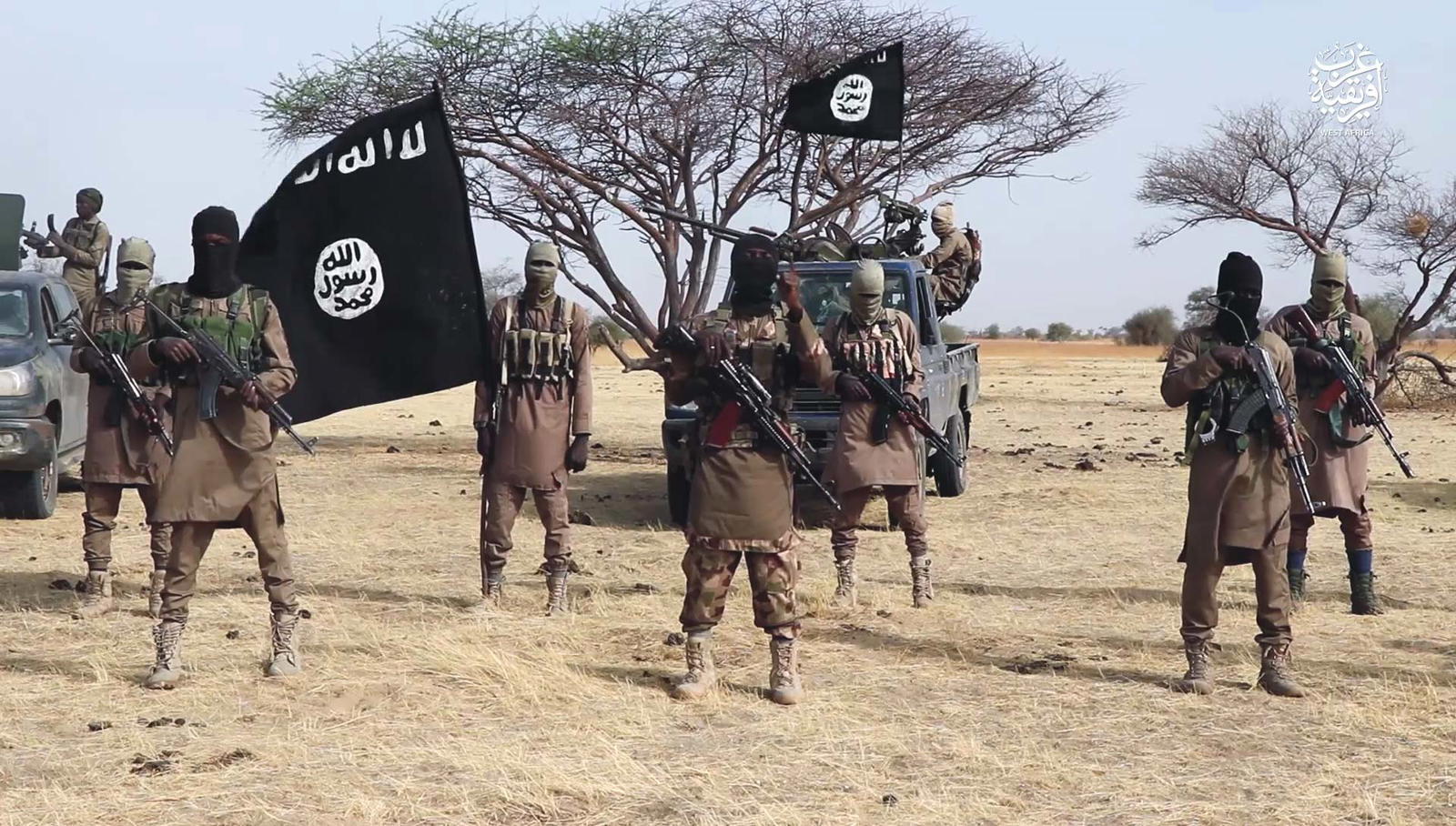 …As US Pledges Intelligence Support
Richard Ginika Izuora
There was a reported pandemonium that sent soldiers and civilians fleeing for their lives as a deadly attack was launched by the Islamic State of West African Province (ISWAP).
The unconfirmed report said the fighters overran a military base in Rann, Borno State on Monday, August 30, 2021, which military authorities are yet to confirm.
The terrorists, stormed Rann the headquarters of Kala-Balge local government area of Borno State in numbers, overrunning a military base located in the city.
Soldiers at the base and other residents took to flight to save their lives.
The fighters reportedly sacked the military base, torching a number of operational vehicles leaving the base deserted with the charred remains of some vehicles visible and a number of others still on fire.
It was reported that the ISWAP fighters had gained access to the town around midday, shooting sporadically and eventually overpowered the army in the town.
Civilians and aid workers were said to have fled into the bushes to escape the hail of bullets.
Meanwhile, the United States has pledged to assist Nigeria identify those sponsoring terrorism in the country.
The US Ambassador to Nigeria, Mary Leonard disclosed this on Monday, August 30, 2021, during a media engagement in Abuja.
She expressed the willingness of the American government to assist the current administration in exposing terrorism financiers and other sponsors.
"That is something we are very eager to partner Nigeria on.  I have had at least three conversations in the last two months on this subject. I won't like to go into details,'' she said.