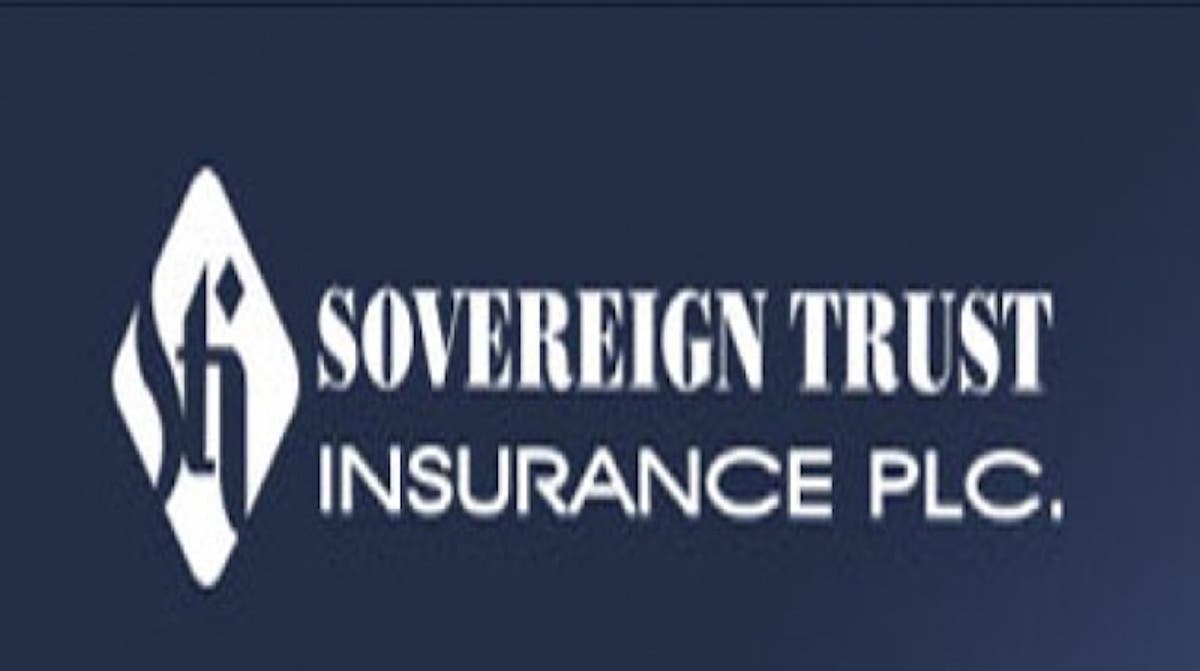 Yemisi Izuora
All is set for Sovereign Trust Insurance Plc to hold its 26th Annual General Meeting Thursday, May 27, 2021.
The management of the company, in a statement signed by the DGM, Sales & Corporate Communications, Segun Bankole said that the company has been granted approvals for its 2020 Annual Report and Accounts by the National Insurance Commission, NAICOM, and NGX Regulation Limited, NGX Reg, respectively.
The Meeting would be held at the Bay Lounge Hall, Block 12A, located on 10, Admiralty Road, Lekki, Phase 1, Lagos.
However, in line with the Federal Government and Lagos State directives on restriction of gatherings of large number in curbing the spread of the COVID-19 pandemic, majority of the Shareholders will be participating at this year's Annual General Meeting of the Underwriting Firm online via link on the company's website, www.stiplc.com with the exception of the approved Proxies of the Shareholders. The Corporate Affairs Commission has approved the Company's application to conduct the Annual General Meeting by proxy.
"The Company, no doubt showed great resilience amidst the various challenges that characterized the operating environment in the year 2020. He said, there is every reason to be appreciative to all the Shareholders and Policyholders of the Organization who had shown great level of commitment and patronage to the Company since inception 26 years ago."
"The Company ended the 2020 financial year on a promising note despite the harsh operating environment caused by the novel coronavirus disease, (COVID-19), and the attendant economic and social challenges that characterized the entire world within the year under review. The urge to continue to maintain an enduring and comprehensive growth strategy still forms the bedrock of the Company's operations.
The Company in its consistent manner was able to record Gross Premium Written of N11.12billion in 2020 as against N10.3billion recorded in 2019. The net premium Income grew by 10% from N5.9billion in 2019 to N6.5billion in 2020. The net underwriting income grew by 9.7% from N6.9billion in 2019 to N7.6billion in 2020. This performance resulted in a Profit Before Tax of N796million and a Profit After tax of N688million in 2020, a 37% increase when compared with the sum of N503million recorded in 2019.
The size and quality of the Company's balance sheet equally improved as its total assets increased from N13.4billion in 2019 to N14.8billion in 2020 representing 10.5% growth. Similarly, the earning per share also improved by 33% from 6kobo in 2019 to 8kobo in 2020. Furthermore, the Return on Capital Employed (ROCE) of the company recorded a positive performance of 8.1% in 2020 as against 5.6% achieved in the corresponding year of 2019, while the Investment and other income grew by 27% from N468million in 2019 to N622million in 2020.
In the words of the Managing Director and Chief Executive Officer of the company, Mr. Olaotan Soyinka, "by no means, 2020 was a very tough year for many businesses, but the fundamentals of our company are strong, and this is buttressed by our capacity to remain profitable despite the harsh economic conditions prevailing in the business environment" With this result, the company remains a profitable brand. He further said that the company will continue to re-engineer its strategy in line with current realities while not resting on its oars in improving its performance in the years ahead