By Yemisi Izuora
Bank lending is the most common source of external finance for many Small and Medium Enterprises, SMEs and entrepreneurs, which are often heavily reliant on traditional debt to fulfill their start-up, cash flow and investment needs.
While it is commonly used by small businesses, however, traditional bank finance poses challenges to SMEs, in particular to newer, innovative and fast growing companies, with a higher risk-return profile.
Capital gaps also exist for companies undertaking important transitions in their activities, such as ownership and control changes, as well as for SMEs seeking to de-leverage and improve their capital structures.
The long-standing need to strengthen capital structures and to decrease dependence on borrowing has become more urgent, as many firms were obliged to increase leverage in order to survive the recent economic and financial crisis.
The problem of SME over-leveraging may have been exacerbated by policy responses to the crisis, which tended to focus on mechanisms that enabled firms to increase their debt (e.g. direct lending, loan guarantees).
Across all nations of the world, Small and Medium Enterprises (SMEs) have been recognized as driving force for economic growth and development.
Empirical evidences have shown that they contribute to employment, poverty alleviation and increase productivity level in a nation.
In recognition of the role of SMEs in the economic growth process of Nigeria, government has taken concerted efforts to foster the growth of SMEs and also develop entrepreneurship.
Oriental News Nigeria, reports that SMEs are of necessity to Nigeria's industrialization process and government recognises the fact that one of the foremost ways of promoting SMEs is by having easy access to finance.
A major gap in Nigeria's industrial development process in the past years has been the absence of a strong and virile SMEs sector attributable to the reluctance of banks especially commercial banks to lend to the sector.
Commercial banks through their intermediation role are meant to provide financial succor to SMEs.
It is understood that for SMEs to perform their role in the economy, they need adequate funds in terms of short and long term loans.
Operators and indeed government is aware that financing strength is the main determinant of small and medium enterprises growth especially in developing countries.
Experts share similar opinion that finance would boost the performance of SMEs if adequately and optimally utilized.
The financial systems in Nigeria or anywhere else play a key role in the development and growth of the economy, although the ability to play this role effectively largely depends on the degree of development of the financial system.
The traditional commercial banks which are key players in the financial systems of nearly every economy, have the potential to pull financial resources together to meet the credit needs of SMEs, however, there is still a huge gap between supply capabilities of the banks and the demanding needs of SMEs.
---

Bridging The Gap Through UBA Intervention
The United Bank for Africa, UBA, is one of the few banks that have distinguished itself by playing the critical role of funding the Nigeria SME's, using various intervention instruments.
UBA has been operating in Africa since 1949, referred to then as the British and French Bank Limited (BFB).
It took over the assets and liabilities of BFB and was incorporated as a limited liability company on 23 February 1961 under the Compliance Ordinance (Cap 37) 1922.
In 2005, it completed one of the biggest mergers in the history of Nigeria's capital markets with the business combination with Standard Trust Bank (STB) Plc.
It sustained Operations wit expansion to Ghana, Benin Republic, Côte d'Ivoire, Burkina Faso, Guinea, Chad, Cameroon, Kenya, Gabon, Tanzania, Zambia, Uganda, Liberia, Sierra-Leone, Mozambique, Senegal, Congo DR, Congo Brazzaville and Mali. Followed by its pioneer Initial Public Offer in the Nigerian banking industry in 1970, UBA got listed on the Nigeria Stock Exchange, NSE, where it is publicly traded under the symbol "UBA" and it is the first Nigerian-headquartered bank to launch Global Depository Receipts, which are unlisted.
Back in 2006, the bank pioneered the interconnection of its then 428 African branches to become the largest online real time branch network in Africa.
With this Africans are able to withdraw or deposit money in any of these branches regardless of where their accounts are domiciled.
Since then, the bank has remained in the forefront of technology innovation in the African banking space, launching the first artificial intelligence Virtual Banking Robot in the African market early 2018.
---
UBA Foundation – Empowerment
One of the innovations why the bank is highly revered is the introduction of the UBA Foundation.
The Foundation is well structured to make sustainable improvements in the lives of the needy and underprivileged by supporting entrepreneurship programmes which benefit the community at large.
Specifically, the Foundation looks at supporting and building social entrepreneurship schemes, skills acquisition and empowerment conferences, workshops, and seminars.
The UBA Foundation also sponsors several skills-acquisition and empowerment conferences, workshops, and seminars such as: Part-sponsorship of the 7th Annual Celebrations and Entrepreneurial Awards of Fate Foundation, a private-sector-led non-profit initiative with a vision to foster the establishment of 5,000 businesses and the creation of employment for at least 50,000 Nigerians by 2015.
Partnership with the Initiative for Peace Empowerment and Tolerance (IPET) to hold economic empowerment workshops and other projects, involving training and equipping traders with skills aimed at raising their standard of living.
In 2018, UBA, Plc, the pan-African banking group and China Development Bank (CDB), the world's largest development finance institution, announced the signing of a $100 million seven-year loan agreement to finance the development of small and medium enterprises (SMEs) in Africa.
This agreement is a huge step toward lifting Nigeria's SME's that have been yearning for financial backup.
The $100 million loan was meat to enhance UBA's capacity to provide access to finance to small and medium enterprises (SMEs) across the 19 African countries where UBA currently operates.
Indeed the Nigerian government and the private sector are the historic transaction and partnership with China Development Bank (CDB), the Development Financial Institution of the Chinese Government, because it is hoped that the facility will serve as a catalyst to the sustainable development of commerce and industry not only in Nigeria but indeed the whole of Africa through provision of critical financial interventions to SMEs across countries, where it operates.
That line of credit was considered timely, as it expected to complement the recovery of economic activities further encourage Nigeria and African entrepreneurship particularly as the funds will be applied to SMEs, which are important for inclusive growth on the continent.
Chairman of UBA Plc, Tony Elumelu, at the signing ceremony said that the fund will boost small and medium scale enterprises across Africa, noting that CDB's interest in supporting SMEs aligns with UBA's vision in growing businesses across Africa.
"In UBA, CDB would have an enduring partner in reaching out to Africans as UBA provides banking services to over 14 million people across 20 African countries, and like CDB, UBA funds critical infrastructural projects on the continent," Mr. Elumelu said. He expressed that he would like to see an even stronger relationship grow with CDB and UBA as well as with China and Nigeria.
Also commenting, the President of CDB, Zheng Zhijie, said the agreement is the beginning of cooperation between UBA and CDB that would translate into an enduring business relationship between China and Africa and Nigeria in particular.
"UBA is a leading and dependable bank not only in Nigeria but Africa, and this partnership will help our Bank to accelerate its business objectives in Africa, more importantly as we deepen our investment in energy, road and rail constructions, infrastructure in Africa," Mr. Zhije said.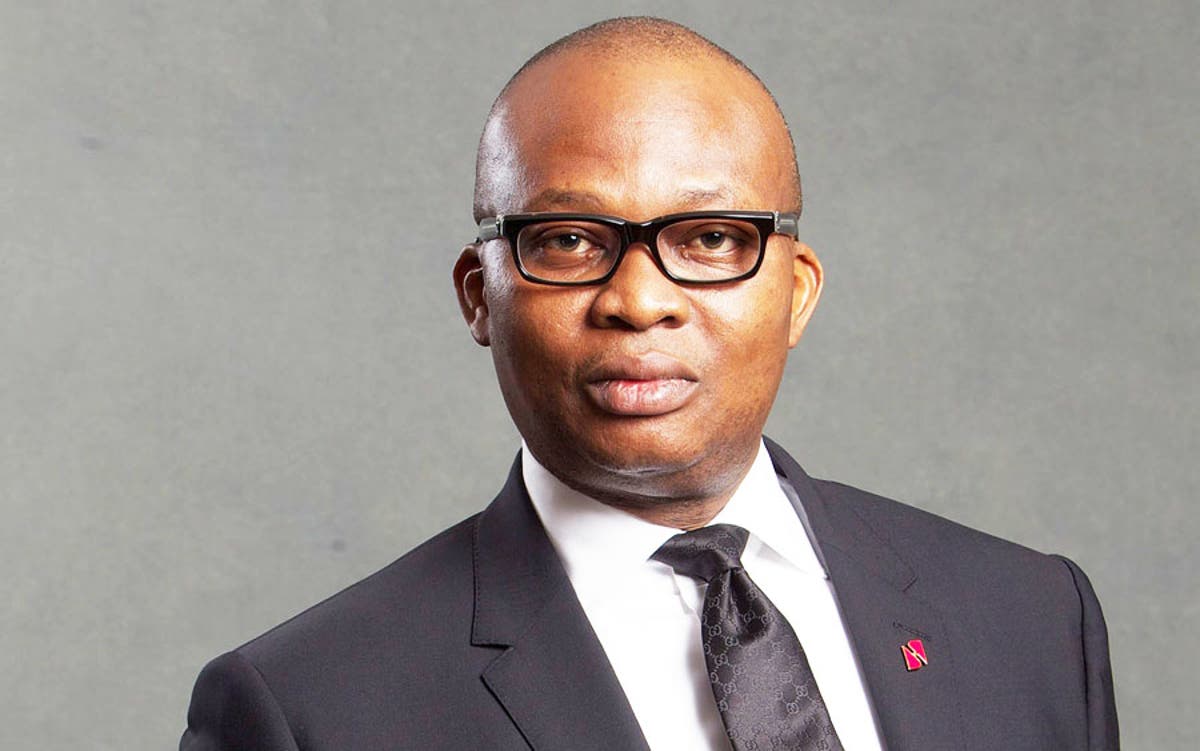 UBA, Africa's global bank, is one of the largest commercial banks in Nigeria incorporated which operates in 19 African countries whilst providing a wide range of products and services.
UBA is a leading bank in infrastructure financing particularly in the Power, Telecoms and Transport sectors. UBA leads in social infrastructure such as hospital and education facilities to various countries in Africa.
In Nigeria, the bank operates in each of the country's 36 states, helping to deepen financial inclusion through its brick and mortar network as well as through its cutting edge digital platforms.
Globally, UBA has over 1,000 branches and customer touch points, serving over 14 million customers.
CDB, founded in 1994, is the world's largest development finance institution and, the largest Chinese bank for foreign investment and financing cooperation.
CDB provides medium-to-long-term financing facilities that serve China's major long-term economic and social development strategies.
By the end of 2016, its assets grew to RMB 14.34 trillion, a balance of loans of RMB 10.32 trillion. CDB currently has 37 primary branches and three secondary branches on the Chinese mainland, one offshore branch in Hong Kong and five representative offices in Cairo, Moscow, Rio de Janeiro, Caracas and London.
Also In 2018, the Pan African Financial institution, advanced and expanded its domination in the e-payment space with the introduction of Master Pass 'Quick Response' (QR) Bot.
The revolutionary solution enables the micro, small and medium enterprises (MSMEs) in Nigeria and across Africa to receive digital payments from their customers through scanning, using their Facebook account.
Developed by MasterCard International in partnership with Facebook, Master Pass 'Quick Response' (QR), allows payment collection by SMEs through Facebook Messenger and delivers unified and instant self-service across a range of interconnected payment solutions.
Like LEO, the acclaimed artificial intelligence payment solution introduced by the Africa's global bank, UBA,  Master Pass 'Quick Response' (QR)is a a chat Bot, currently available via Facebook Messenger as Masterpass QR for Merchants.
With this development, customers are given the freedom to shop across devices and channels.
With Masterpass QR for Merchants, small and informal micro merchants, large corporates and governments now have access to fast, simple and secure digital payments options, a  global digital system that allows people pay for services using mobile phones.
In addition, Individuals can now make purchases via merchant apps, in-store or online by simply clicking the Masterpass button and authenticating to complete a transaction. All a user simply needs to do is Scan the QR Code generated by the merchants to pay. Making transactions for both the merchant and customer fast and seamless.
Speaking on the development, the bank said, Our customers are at the heart of our business, that's why we keep going the extra mile to satisfy them. As we very well know Micro, Small and Medium Enterprises (MSMEs) contribute significantly to the economy but remain heavily dependent on cash to run their business; however, consumers are demanding safer and more convenient ways to pay.  The innovative new platform enables micro, small and medium enterprises (MSMEs) in Nigeria receive digital payments from millions of customers by simply scanning"
Oriental News Nigeria reports that access to mobile technology presents an opportunity to meet this demand, and the new UBA Masterpass QR Merchant App is set to change the payment landscape to the benefit of micro merchants across the country.
As banking is going conversational and UBA in partnership with Facebook is at the forefront of driving this innovation globally. It is 100 per cent self-service and generation of the QR is immediate. Acceptance of payments can begin immediately the QR is generated, it is making banking simple.
That introduction follows the Pan African commitment made by UBA to introduce safer and more convenient ways to pay for goods and services in Nigeria and across the continent.
As a group, the bank is committed to driving financial inclusion and empowering businesses across Africa and partnership with Mastercard enables the bank to deploy safe digital solutions for customers, and the UBA Masterpass QR Merchant App is just such a solution.
Going forward, the UBA will be working with other Mastercard partners that are experts in their respective fields thereby further supporting the local industry.
By using Masterpass, UBA customers can know with confidence that they are paying with trusted technology, whether they are a small business buying equipment at an office supply store or a family of four dining at their favourite neighbourhood restaurant.
Earlier in that year, UBA launched a chat banking personality named LEO that enables its customers to make use of their Facebook chat function to carry out key banking transactions.
LEO, allows customers to open new accounts, receive instant transaction notifications, check their balances on the go, transfer funds and airtime top up. You can also confirm cheques, pay bills, apply for loans, freeze accounts, ask for mini statements, among other things and even check the weather.
---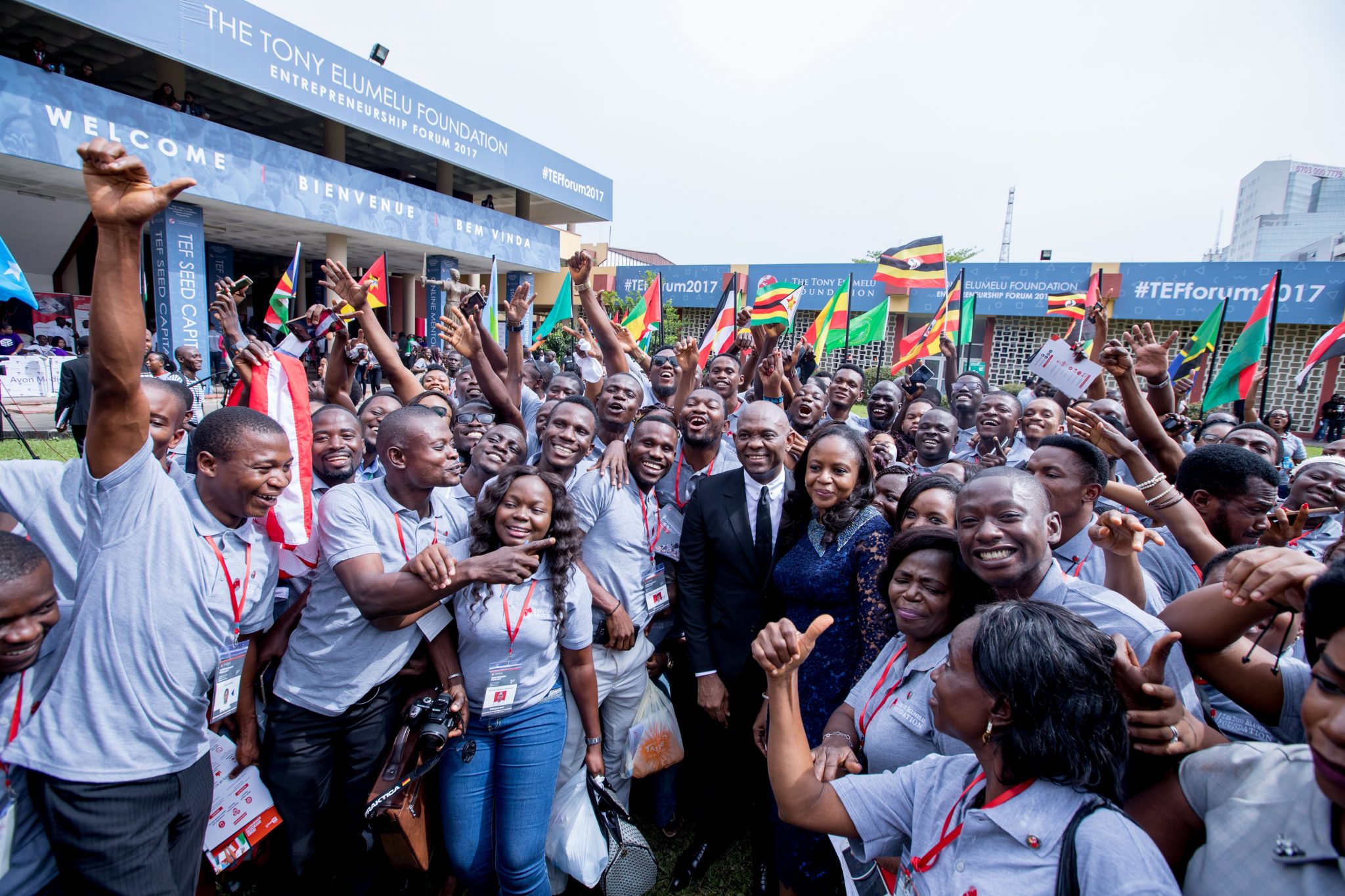 Celebrating Elumelu's N50 Billion SME's Financing In Nigeria
The United Bank for Africa (UBA) Plc; a bank started by one of Africa's most celebrated entrepreneur and philanthropist, Tony Elumelu, has also set aside N50 billion for the financing of small and medium scale enterprises (SMEs) in Nigeria.
UBA, one of Nigeria's homegrown leading financial institutions, said it was channelling ample attention into the funding, development and growth of SMEs in Africa a sector, the bank believes, holds the key to stimulating the continent's economy.
With this milestone intervention the UBA, has confirmed its unwavering commitment to incubating SMEs in addition to the opening of the UBA Market Place; an event which took place in Nigeria's capital city, Abuja.
The UBA Market Place is an entrepreneurship fair, that featured exhibitors from up to 20 African countries, and it took place on the sidelines of Tony Elumelu Foundation Entrepreneurship Forum, which turned out a resounding success.
UBA had successfully set up targeted initiatives to make SMEs more viable and better established in Nigeria and across Africa.
The maiden UBA Market Place brought together under one roof, more than 5,000 SMEs from across Africa and it is pushing to create a platform in Africa similar to Alibaba and ebay.
UBA believes that Nigerian and of course Africa's youth are full of ideas that could change the standard of living and reduce poverty on the continent and that is why the bank is passionate about supporting SMEs.
Another very interesting intervention is the dedication of 10 per cent of the bank's total balance sheet to support SMEs in countries where the bank operates in Africa.
In Nigeria alone, about NGN 50 Bn has been set aside from the bank's portfolio for SMEs financing, and this is expected to be replicated, to some extent, in other African countries; supporting the philosophy of the bank's Founder, Tony Elumelu, who is an ardent believer in entrepreneurship and the potential in youth.
Another important milestone is UBA's readiness to support the Japanese Government in its drive to promote Small and Medium Scale Enterprises (SMEs) across Africa.
The Chairman, UBA Group, Mr. Tony Elumelu told members of the Japan External Trade Organisation (JETRO), led by its CEO, Mr. Hiroyuki Ishige, who were hosted to a cocktail at the UBA House, in Lagos, Nigeria, of this intention.
Elumelu, who welcomed the guests, noted that the deliberations had earlier begun in Davos, Switzerland, adding that like UBA, JETRO shared the passion for transforming lives and helping to build businesses and trade across the world.
Elumelu said at the occasion, "When global leaders visit a country, they bring global attention. These investors who came from Davos have seen Nigeria as a business destination and have come to the country for the first time to visit us and see how things work here. The fact is that we all share the same passion to help transform lives and businesses around the world.
Continuing, Elumelu said to the Japanese delegation, "We are aware of the various investments you have made recently to develop Africa and African businesses and this is what we also stand for at UBA, developing enterprises across the African continent. We believe that this visit will mark significant milestones and progress as we work towards empowering the youths and small and medium scale businesses."
Elumelu also said collaborations and partnerships such as this will help towards employment creation, poverty alleviation, and building sustainable businesses that contribute towards economic growth.On his part, Ishige, who was full of praises for the bank's management, said he found Nigeria very interesting with many wonderful opportunities for investment.
He remarked that JETRO aims to contribute to further development of Japan's economy and society through promoting trade and investment as well as research in developing countries. "We like what we have seen here and we want to seize this opportunity to invite UBA to our oncoming Afro Japanese Summit which will be taking place in Yokohoma, Japan this August.
"I am convinced it will be a great opportunity for both countries to showcase themselves and come together towards the common aim of building and supporting small and medium scale businesses," Ishige was quoted.
He explained that JETRO through its domestic and overseas networks supports SMEs, adding that the organisation cooperates with relevant organisations, local governments, etc. to provide services that match the needs of the company.
Again, the United Bank for Africa (UBA), in collaboration with the Lagos Chambers of Commerce and Industry (LCCI) at the 2019 Lagos International Trade Fair in November 2019, collaborated  to create value for Small and Medium Enterprises, SMEs.
Indeed that effort helped all SMEs participating in the trade fair benefit immensely and get their businesses transformed.
In particular the bank place several innovation to provide a veritable platform to catalyse businesses to new highs and provided uninterrupted banking services during the event and provide advisory services to the SMEs that are fundamental to achieving their business goals.
---

Some Of UBA's Landmark Achievements In A Glance
UBA was the first among international banks to be registered under Nigerian Law in 1961
UBA is the first Nigerian bank to offer an IPO, following its listing on the Nigerian Stock Exchange in 1971
UBA is the only sub–Saharan African bank (ex-RSA) with an office in the US (New York) – set up in 1984
UBA was the first Nigerian Bank to introduce a Cheque Guarantee Scheme known as UBACARD in 1986
UBA is the 1st and only Nigerian Bank to obtain a banking license in the Cayman Islands -1988
UBA has a GDR programme – 1998 (1st for a Nigerian Bank, as a means of facilitating international investor interest)
Best Domestic Bank in Nigeria (Euromoney 2000)
UBA is the 1st Nigerian Bank to obtain a banking license in Ghana – 2004
UBA was the first ever successful merger in Nigerian banking history – 2005
UBA has received excellent credit ratings (short and long term); Global Credit Rating (SA) AA+ and A+ in 2005
UBA was the first to introduce the Nigerian Government Bond Index in 2006.
UBA is the first ever Nigerian Bank to surpass the N1 trillion balance sheet size (including contingents) – 2006
Ranked Number One Bank in Nigeria (Agusto & Co, 2007)
UBA Introduced First Visa Dual Currency Debit Card in Nigeria.
UBA and MoneyGram open first dedicated MoneyGram location in Nigeria.
Successful underwriting of the first 100 percent local funding of an ExxonMobil/NNPC Joint Venture Project.
UBA launches Nigeria's First Cash Deposit ATMs
UBA is the first Pan-African bank to launch an AI-led Virtual Banking Robot.
With the above achievements and interventions the Pan African Bank remain indisputable giant in strengthening Nigeria's SME's and building a virile economy that is looking at generating jobs among youths and phasing out poverty in the country.