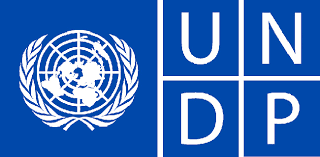 Richard Ginika Izuora
The United Nations Development Programme, UNDP, has reported that over 300,000 children have so far been killed as a result of the Boko Haram insurgency in the North East.
The UNDP, in a report released on Thursday, June 24, based on a new study on the Boko Haram insurgency and its effect on livelihoods said the insurgency in the North East has claimed a total of over 350,000 people.
It identified the vast majority of casualties as children below the age of five accounted for some 324,000 deaths in the Boko Haram crisis.
The report also noted that children account for more than nine out of 10 of those killed; with 170 dying every day.
The UNDP findings revealed that out of nearly 350,000 deaths from the insurgency; 314,000 were attributed to indirect causes. These indirect causes include reduced access to food and nutrition; lack of access to health facilities, shelter and clean water, with children more vulnerable; as well as a decline in agricultural production and trade.
The UN report revealed that the situation is worse in Nigeria's north-eastern states of Borno, Adamawa and Yobe.
"In northeast Nigeria alone, 13.1 million people live in areas affected by conflict, out of whom 8.7 million are in need of immediate assistance. In the Lake Chad region, more than 3.2 million individuals are displaced, with 5.3 million food-insecure people at crisis and emergency levels,'' the report added.