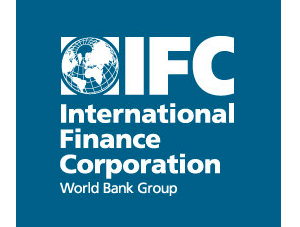 Yemisi Izuora
The International Finance Corporation, IFC, a member of the World Bank group in collaboration with the United Kingdom's Department for International Development (DFID) is facilitating huge solar energy program in the country.
The program is targeting Small and Medium Scale businesses across the country.
Under the initiative, the Financial Institution with the DFID would deploy off-grid and embedded solar systems in commercial and industrial sectors in Nigeria.
Providing insight into the project, country manager IFC, Eme Essien Lore, at a media briefing in Lagos today said a number of financial institutions in Nigeria would be given incentives to provide finances for the program.
She said studies would be conducted to fully understand the challenges that had stalled similar initiative in the past.
Lore stated that IFC is leading an initiative, creating and facilitating solutions to help increase access to energy at the home and corporate levels in Nigeria.
According to her, The Solar energy market has the potential for quick wins in bringing access to electricity for more businesses as it takes less time to install. It also, enables production of electricity at the point of need, which eliminates transmission losses to a great extent.
We are working with DFID to accelerate access to electricity for more businesses and help contribute to economic growth in the country.
She said the program is part of. World Bank Group's Energy Plan for Nigeria where each World Bank Group institution (IFC, IBRD and MIGA) leverage their competencies and products to provide solutions for projects that encourage the viability and contribute to the sustainability of the power sector.
Over the past three years, IFC has financed close to $3.5 billion in renewable energy projects worldwide including biomass, geothermal, hydro, solar and wind.
Also, speaking on the initiative, Ben Mellor, DFID Nigeria's Head of Office said, "The UK Government is committed to helping to increase investment in off-grid energy and accelerating the delivery of solar energy systems that will help improve access to energy for more businesses.
As access to energy is one of the most critical business needs in Africa and particularly Nigeria, the UK's Department for International Development is determined to assist in bringing solar technology financing solutions to smaller businesses and corporates and we are working with IFC to help implement these solutions".