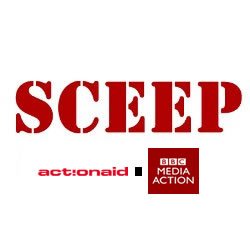 Yemisi Izuora
The Strengthening Citizens Engagement In Electoral Process, SCEEP, has drawn attention of government to the rights and freedom of persons with disabilities, PWDs, to participate in elections on equal basis as provided in local and international declarations, protocols and other instruments endorsed by the United Nations, African Union and Community of West African States.
The SCEEP in a drat document made public in Lagos notes that the right to participate in elections through voting and being voted for is one of the most visible dividends of democracy that civilized societies facilitate to every politically mature individual..
The project which is driven by ACTIONAID Nigeria with support of UKAID through the Department for International Development, DfiD, is implemented by the International Press Center, IPC, Lagos recalls that Article 25 of the International Convention on Civil and Political Rights, (ICCPR) of 1966 establishes among other things that every citizen shall have the right and the opportunity without any of the distinctions mentioned in Article 2 and without unreasonable restrictions (a) to take part in the conduct of public affairs directly or through freely chosen representative, (b) to vote and to be elected at genuine periodic elections which shall be by universal and equal suffrage and shall be held by secret ballot guaranteeing the free expression of the will of the electors and have access on general terms of equality To public service in his country.
The report noted that though Nigeria is signatory to key international documents on human rights, UNCRPD, discrimination against People with Disability is pervasive in the country.
It observed that the ways elections are conducted in the country show that PWDs are not being considered as equal citizens and are treat d with impunity.
The report said that such act is rejected by Article 2 of the UN Convention on Rights of Persons a With Disabilities.
It notes that women with disabilities, WWD, have for long been experiencing a broad range of roadblocks to the exercise of their rights to vote in Nigeria, and that circumstantial denials of voting rights To WWD have also featured from one voting cycle to the other.
Also, people with physical challenges face similar discrimination, just like those with Albinism.. Others identified by the report for suffering same faith include, people with visual impairment, leprosy cases, those with hearing impairments among others.
The report calls for urgent action to fully address these fundamental issues and rights of those affected fully restored.