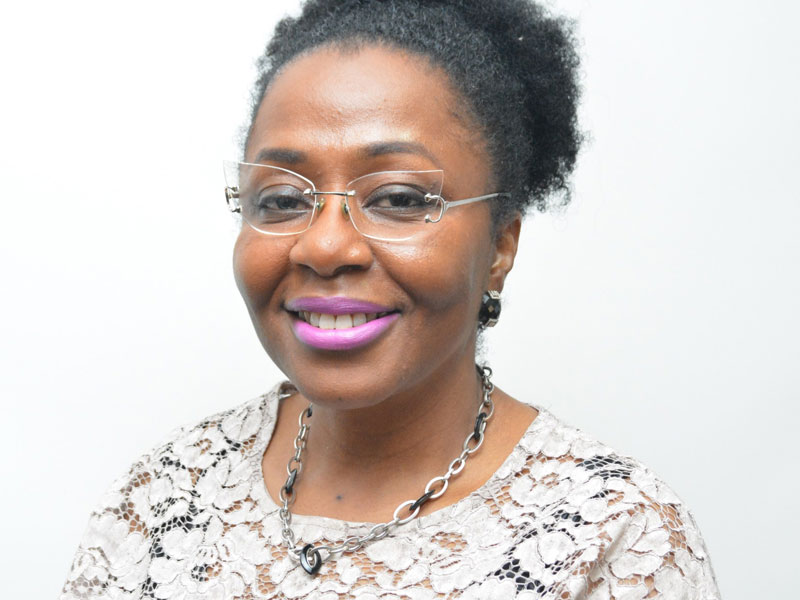 Yemisi Izuora 
The Group Managing Director of the Nigerian Aviation Handling Company Plc (NAHCO), Mrs. Olatokunbo Fagbemi has unveiled her plans to make the company customer centric, through fresh innovations to retain its 65 per cent market share in aviation ground handling business.
As a prelude to re-invigorate the company, the firm had in the last two months invested about N1.9billion in equipment.
Speaking at the weekend in Lagos, Fagbemi stated that the equipment would arrive by the end of first quarter of this year, adding that by the end of the year, the company would have invested about N3.6 billion on equipment.
"What we are doing immediately is to ensure we refurbish what we have in terms of facilities. We will refresh them, to make them look better like our buildings, warehouses and all that. We will improve on all the processes within the system. That is all we are doing. On our people, I can't tell you how much we are going to invest because we are also drawing up the peoples plan"' she said.
In terms of market share, she promised to maintain the huge market share and maintain leadership of the burgeoning market.
She debunked allegations of animosity and unhealthy rivalry between it and competitor, saying healthy competition is good for the business.
She said colluding to determine prices would damage the business, reminding that they have to worry about issue on anti-trust in the area of price determination.
Fagbemi said  Nahco was set up by the foreign airlines, stressing that there was a service gap when it was set up by the foreign airlines.
"By that time, Nigeria Airways had Skypower Aviation Ground Handling Company and they handled Nigeria Airways and it was the leader in aviation business in Nigeria. On the other hand, there was a department in FAAN  that did ground handling, so, the foreign airlines were not getting as much values. So, Sabena, British Airways, Lufthansa, KLM all of them formed that company".
"They had 40 per cent, 60 per cent was for FAAN and that was how NAHCO started. Most of the people that came on the foreign side were going into ground handing. SAHCOL was set up strictly for Nigeria Airways. On the domestic, it was SAHCOL forte. If you cast your mind back, the airlines on the domestic route were doing self-handling. A more autonomous SAHCOL was a more business focused SAHCOL and trying to get businesses for itself".
She stated SAHCOLs growth started in the late 1990s, hinting that the business environment was also growing at that time with more airlines were coming, with the cake getting bigger.
"As NAHCo was getting bigger, SAHCOL was also getting bigger. There is no doubt that customers have left from NAHCO to SAHCOL. Also you have customers leaving from SAHCOL to NAHCO. It is the basis of competitive environment. When you say it is animosity between the two, I don't think so. It is issue of competition", he added.
 She hinted that there are areas they need to get the Nigerian Civil Aviation Authority (NCAA)  to work on and areas where they need to cooperate.
"They learn from us and we learn from them. There are areas in which we cooperate. We have to worry on issue on anti-trust in the area of price determination. This environment is free trade. However, there has to be a band that I think we need to get the regulator to come in such that we do not compete in a way that affects safety and security because that is the most important thing when it comes to air transport. We need the regulator to ensure that there is a band that is clear".
She explained that her firm had no issues with Lufthansa, describing the German as one of her best clients, saying the decision of the airline to divest its shares from NAHco had no issues with the health of the company.
 She said the decision of Lufthansa to sell its shares in NAHCo was taken as far back as 2018 but took effect last year, describing it as pure business decision.
"Lufthansa in 2016 took that decision and leaving NAHCO was a corporate decision taken in 2016 that finally came into effect in 2018. In terms of what does it do to our image, I don't how a decision that was taken in Frankfurt, UK, that was taken for every country should be an issue if there is no mischief in telling that story or mischief in receiving that story. If Lufthansa had issues, they won't be doing business with us", she added